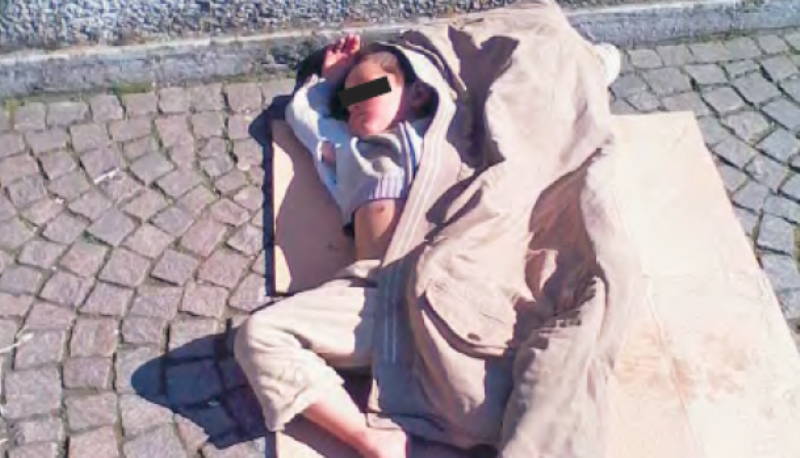 Tirana, March 10, 2014/Independent Balkan News Agency
European Union has decided to fund a project to stop the trafficking of children from Albania to Greece. The project is focused on the protection of Roma children, who often become an object of trafficking from traffickers who often cooperate with the children's parents by sharing their earnings with them.
A necessary project
The joint project of the "Amaro-Drom" Union for Development and Integration of Roma Minority in Albania and International Organization for Migration (co funder of the project) aims to contribute in preventing the phenomenon of migration and exploitation of unaccompanied Roma children and the protection of minors affected by migration and exploitation.
Marsela Avxhiu-Isaku, project manager of "Amaro-Drom" said today (10.03) that this is aimed to be done through the promotion of social involvement in the community where they live. The project targets these regions: Gjirokaster, Delvina, Saranda, Korca, Devoll and it's implemented in partnership with the Ministry of Interior, Ministry of Social Welfare and Youth and the Ombudsman Office.
Obligation for integration
Social involvement of the Roma community in Albania is an objective of the national policies and in line with the obligations that emanate from the process of stabilization and association with the European Union.
The project will fulfill its objective through a number of activities which will be held in an 18 month period until 2015 and will aim to evaluate the situation of the vulnerability of Roma children against cross border exploitation for work and against trafficking.
There will also be a network of service providers for unaccompanied minors in areas targeted by the project and the drafting and implementation of a scheme for the reintegration of unaccompanied minors in their communities.
"Report! Rescue!" application is launched
In the framework of the "Addressing Victims of Trafficking through Cellular Technology Solutions" project, the Office of the National  Anti-traffic Coordinator, together with World Vision Albania and Vodafone Albania Foundation, have brought a technological novelty in Albania.
This is an application for smart phones, which aims at increasing the number of initial identification of potential victims of trafficking and the involvement of the public and its information on issues of anti-trafficking.
Trafficking, a problem which continues
In the past two decades, Albania turned into a supplier country for Greece, Italy and other countries as far as trafficked children are concerned. Several thousand children, mainly belonging to the Roma and Egyptian community, have become an object of trade to insure massive profits for traffickers.
The majority of children are used as beggars, by taking all their earnings.
Several children have also been used for organ trafficking and illegal adoptions. Lists and children photos who have been missing for years and who have mainly been trafficked, can be found in customs between Albania and Greece. /ibna/