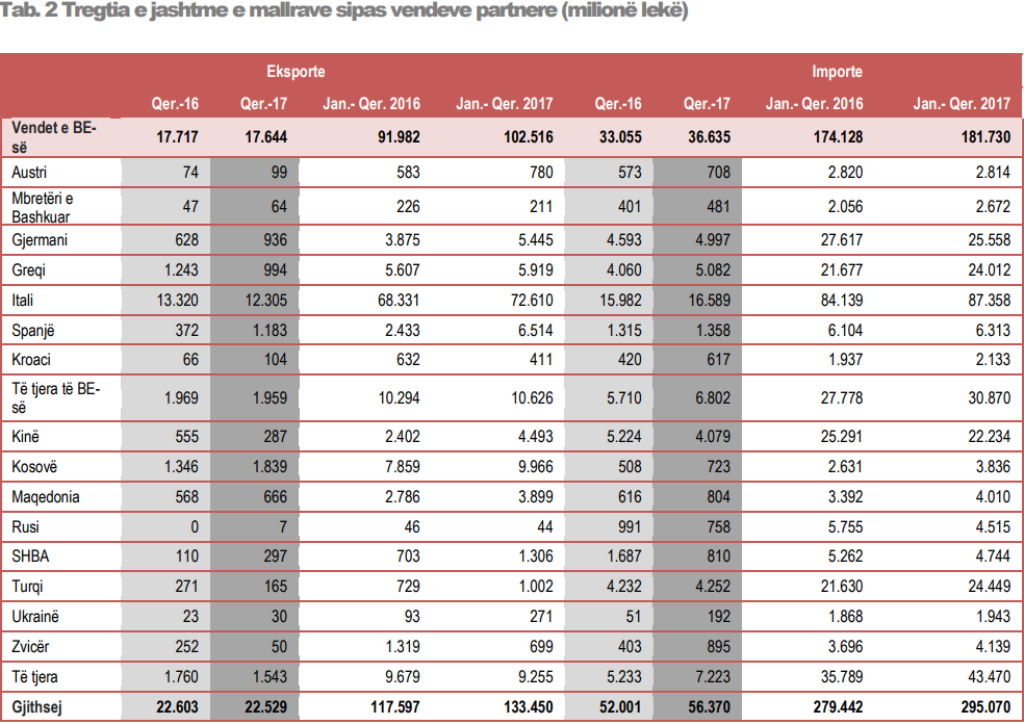 The countries with which Albania has increased its exports are Kosovo, Spain and Germany, namely with +36.6%, +218.4% and +49.1%.
These are the latest figures that the country's institutions supply about Made in Albania exports, while confirming on the other hand that the countries with which exports have registered a drop are Italy with -7.6%, Greece with -20% and Montenegro with -14.3%.
Meanwhile, as far as imports are concerned, Italian imports registered an increase of +3.8%, while Greek imports registered a 25.2% increase.
"Trade with the countries of the European Union accounts for 68.8% of total trade. In June 2017, exports toward the EU accounted for 78.3% of the total exports and imports from the countries of the EU account for 65.0% of the total imports", experts of foreign trade also say, confirming that the biggest trade partners for Albania are Italy, Greece, Germany and Turkey. /balkaneu.com/