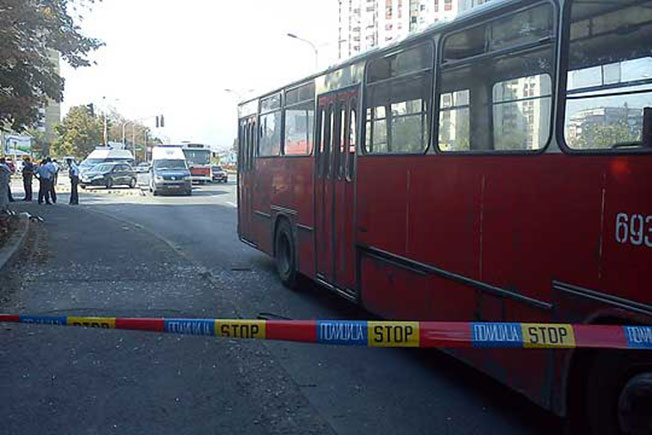 Skopje, November 15, 2013
Skopje condemned on Friday the violent incident taken place in a bus on Thursday evening (14.11), where 8 youngsters high school students remained wounded.
The Minister of Education and Science, Spiro Ristovski, commenting on this incident, strongly condemned this repeated event, by demanding the capture of the perpetrators.
"We strongly condemn yesterday's event which led to the beating of several young people. I believe that regardless of the location where this incident took place, on a bus or on the street, it must be seriously criticized and condemned", declared minister Ristovski.
Mr. Ristovski said that members of the Ministry of Interior have been deployed in schools, in order to maintain order and avoid incidents.
Recidivist incident, suspicions on ethnic motives
The incident took place on Thursday near the village of Stajkovc, where 10 masked people equipped with pieces of wood entered in the bus and attacked passengers, mainly high school students, 8 of which ended up with injuries in hospital.
Political parties have condemned the incident and have expressed their concern, by condemning previous incidents
PDSH has demanded from the Government and Ministry of Interior to shed light upon the violent incidents of the beating of Albanian students
"How is it possible that none of the cases where Albanian students have been beaten have been resolved? How is it possible that an old woman by the name of Feride has been sentenced for illegal possession of weapons? This is selective justice", said the member of parliament of PDSH, Bekim Fazliu.
Artan Grubi from BDI demanded from the Ministry of Interior a more intensive reaction and to shed light upon these cases
"BDI strongly condemns all incidents involving young people taking place in schools, in buses and in sport activities and we invite the Ministry of Interior to intensively engage in order to shed light upon these cases and to bring before justice all of those who are responsible for the incidents involving young people in Skopje. We believe that such incidents are intolerable and they should be put to an end as soon as possible", said Artan Grubi, BDI.
LSDM in opposition suspects that such incidents are politically motivated in order to divert the focus of the public opinion from other important issues for the state. Zaev's party stressed that the lack of police efficiency is to be blamed for these incidents.
The Liberal Party has also expressed its concerns today over these incidents, by calling for tensions to drop, while it considered the incident as a wrong policy of ethno centrism led by prime minister Nikola Gruevski. The violent incidents in the streets of Skopje and city buses have also risen the concerns of the representatives and international organizations in the country. /ibna/