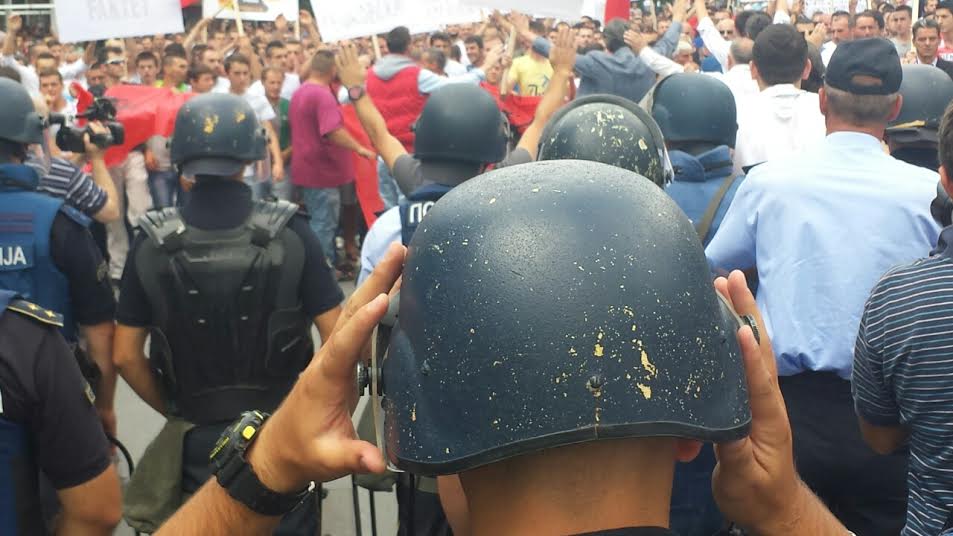 Skopje, July 18, 2014/ Independent Balkan News Agency
By Naser Pajaziti
Hundreds of ethnic Albanians protested today in Skopje under the motto "We want justice", demanding the release of six Albanians who were sentenced to life in prison, accused of the murder of five Macedonians in April 2012 in the suburbs of Skopje.
Protesters protested for half an hour and the protest was led by many public personalities such as Ziadin Sela, mayor of Struga and chairman of the fraction for changes at the Albanian Democratic Party (PDSH), but also other names of Albanian political veterans.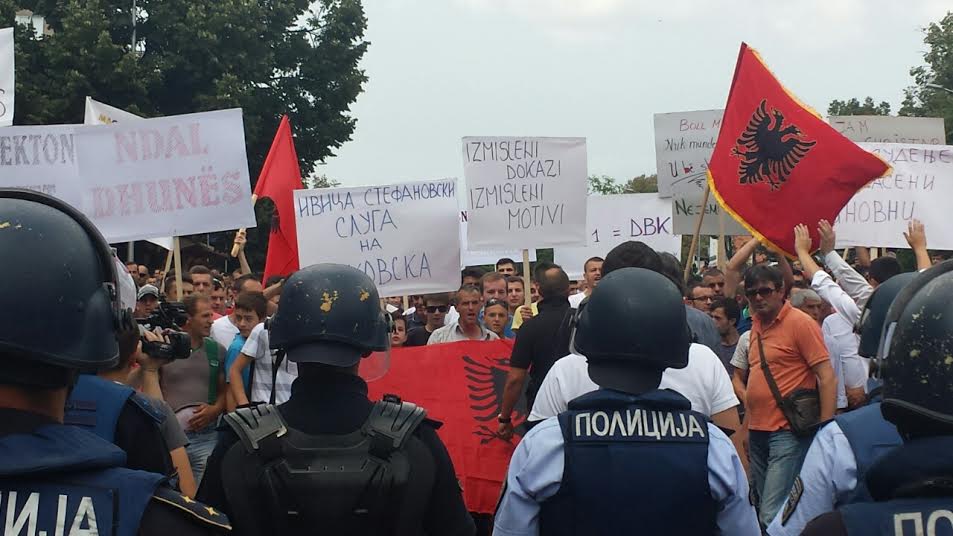 Protesters launched slogans such as "We want justice", "Respect the facts", "Stop to discrimination", Where do Ali Ahmeti and Menduh Thaci spend their holidays?", etc. Police was stationed a few meters away from the courts, in order not to allow protesters to come any closer.
The organizational body of the protests read the request for the release of the six Albanians, stressing that they're victims of an orchestrated process and that they're not the perpetrators. The demands consisted on the resignation of the interior minister, Gordana Jankulovska, prosecutor of the case, Gordana Gesovska and the urgent release of the people who were arrested for participating in previous protests.
The protest was quiet and protesters dispersed after making their demands. The organizers of the protests said that they will continue their protests until their demands are met. Extra police forces were noticed today in Skopje, in order to prevent a counter protest warned by groups of Macedonian hooligans through social networks. /ibna/