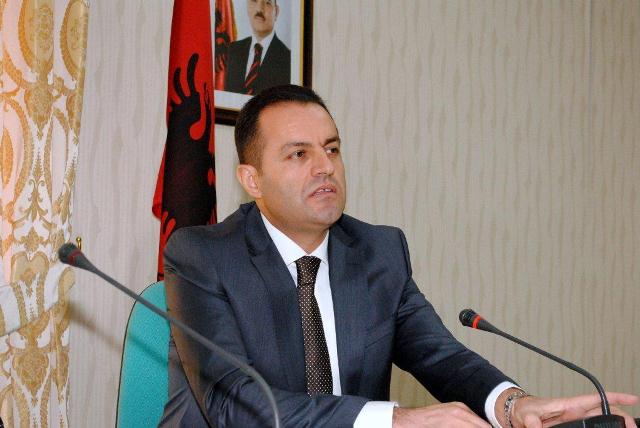 Tirana, April 7, 2014/Independent Balkan News Agency
State authorities in Albania have rejected an Ethical Code prepared by the Association of Prosecutors, by drafting a new code which is mandatory.
General Attorney, Adriatik Llalla says that the new mandatory Ethical Code for Prosecutors comes as an effort to show a better performance of this important instance of the justice system.
The new code was prepared by the Albanian Prosecution and TAIEX Mission of the European Union, in cooperation with OPDAT mission of the United States of American and the assistance of European Commission experts.
This code regulates the basic principles of the behavior of prosecutors while they exert their duty, but also off duty.
Albania is in a very important phase in its path toward the European Union. In this framework, Albanian prosecution must adapt western standards in the institutional activity.
Currently, there's an Ethical Code approved in 2005 by the Association of Prosecutors, which does not fulfill the requirements for the preservation and the strengthening of the moral integrity of prosecutors.
The new ethical code determines the basic principles of behavior, which forbid actions against public interests.
Speaking on the new code, the general attorney said that it will be included in the bylaws and it will become mandatory.
Nevertheless, the Code cannot replace the procedure followed by prosecutors in application of the law. The new document is based on 6 basic principles, which have a positive impact in the role of prosecutor, in his duty and in his activity off duty: independence, objectivity, incentive, dignity and cooperation.
Llalla says that the scope is to issue mandatory recommendations for prosecutors in their activity.
Among the novelties of the new draft is also the behavior of the prosecutor outside office hours. "In spite of circumstances, the prosecutor must be able to reflect moral and professional dignity", said Llalla.
During the past two decades, Albanian prosecution has been lacking public trust, due to the fact that different prosecutors have not respected the basic principles of ethics.
The new ethical code is seen as the first step which aims to meet this priority. General Attorney has publicly admitted that a number of prosecutors act against the norms of ethics, admitting that "the effect of their actions has an impact on all other prosecutors who carry out their duty with dignity".
In order to monitor the ethics of prosecutors, the new code provides for a new special structure; the Ethical Inspector. This unit will directly communicate with the general attorney and will take all necessary steps to improve the performance of prosecutors.
Mr. Llalla announced today that some of the measures may be very austere, but he didn't issue any details as to what they were. "If there are prosecutors who don't want to comply with the basic ethic, they are welcome to leave their position to other people. Otherwise, they will soon be subject to the measures taken by the structure", said Llalla. /ibna/