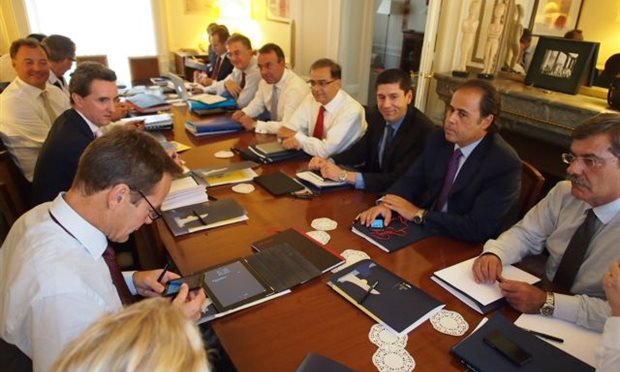 Brussels, December 4, 2014 / Independent Balkan News Agency
By Spiros Sideris
Circles in the leadership ranks of the Eurozone hope that there could be an agreement with the Greek Authorities for the completion of the evaluation of the program until next Monday, December 8, without, however, excluding the possibility of an agreement to extend – at first – the current program and – second – the administering of a preventive credit line, which will take Greece again to the markets.
That is what stated, yesterday from Brussels, a high functionary of the Eurozone, noting that in the evolving negotiations between the troika and Athens the major problem is the fiscal issue.
The functionary was not able to announce the date of the return of the troika to Athens. "Discussions are ongoing and are focused directly and indirectly around the fiscal issue", he said. However, he insisted on the need, the current evaluation to close by December, saying that this would facilitate the decisions on the post-Memorandum era.