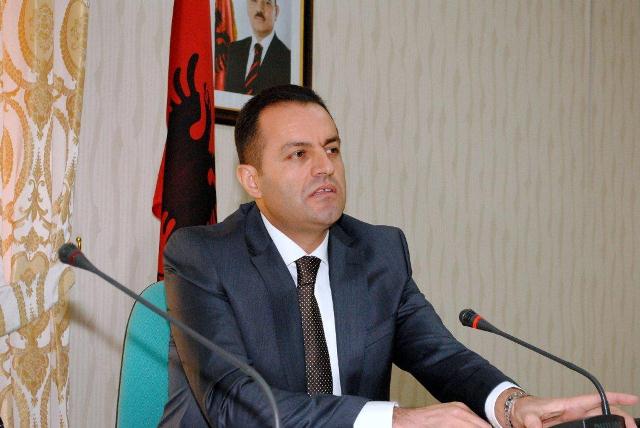 IBNA Special Report/General Attorney of Albania, Adriatik Llalla talks about the security situation in the country and the work of the law enforcement structures. Why does he see prosecution as more efficient by establishing joint regional investigation teams
Tirana, May 27, 2014/ Independent Balkan News Agency
In Albania, but in many countries of the region too, issues of organized crime and traffic of narcotics have turned into a real problem.
Criminal activity in general and organized crime in particular, has crossed national borders, by becoming more and more a regional and a global level.
Many reports issued by international specialized agencies consider Balkan as an important transit point for strong narcotic substances toward Western Europe.
Reports also consider this region as a place of production for narcotic substances, mainly marijuana. This issue has caused concerns for international partners.
These facts are admitted by General Attorney of Albania, Adriatik Llalla. He says that the Balkan countries are aware of their problems and are engaged in tackling this phenomenon.
"In Albania, all specialized structures, but also the political factor, are engaged to increase efficiency in this aspect. On its part, Albanian Prosecution, in collaboration with other law enforcement agencies, have significantly increased their striking power against criminal groups that are involved in illicit traffics", says Llalla.
Also, in collaboration with counterpart agencies, several powerful criminal organizations that operate in several European countries, have been destroyed.
Nevertheless, the problem is still present. In the past 20 years, Albanian institutions are facing with forms of criminality which are more sophisticated than state capacities.
But how much are law enforcement structures in Albania adapting to the more sophisticated reality of crime, in particular corruption.
Mr. Llalla says that techniques about the fight against corruption and collaborators of criminal groups within state institutions are improving.
But he admits that "this is a permanent and difficult challenge that requires its time to strengthen the rule of law and to make it comparable to EU countries".
There's a growing concern of Western European countries about organized crime in the Balkan.
The general attorney suggests that in order to have a more efficient criminal prosecution, there must be a wider regional and international collaboration. "What we're trying to do is to use our activity to build the necessary trust at European structures that we're their collaborators", says he.
"It's time for Albania to make the necessary legal adjustments for the establishment of joint regional investigation teams. These instruments are considered to be important in a number of international conventions and require the application of a faster and more efficient collaboration between competent authorities of different countries", suggests he.
But, on the other hand, organized crime is a phenomenon that affects many borders and continents.
The capacity of a small country such as Albania, with limited resources, cannot be compared to large European countries.
Mr. Llalla suggests that in order to intensify fight against crime "it's necessary to mobilize European structures in order to assist Balkan countries".
He also launched an appeal for Brussels: "In order to be successful in the fight against organized crime, Europe must continue to offer great support for Albania and the Balkan".
How much is status related to fight against crime
What Albanian authorities consider to be a priority at the present is the granting of the EU candidate status to Albania. This is considered as an important step of Albania in its path toward integration in the European Union.
Next month, the European Council will discuss this possibility for Albania.
The general attorney comments this impending development. He says that "we have achieved a stage of political and institutional development of convincing EU member countries to give way to our integration".
Llala considers the status as very important and explains: "This political development would have a direct impact in the financial projects, which would bring further economic development of the country. The economic growth of the country would also bring a drop in criminality rates. An economically developed doesn't have to become richer through illicit ways. This is an axiom which has been applied in all developed countries of the world". /ibna/