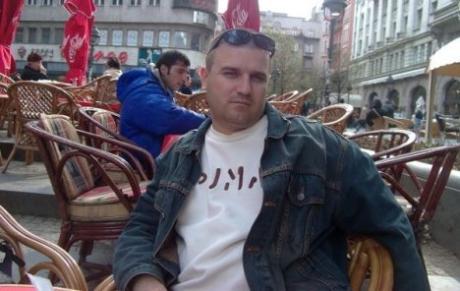 Skopje, November 8, 2013
Controversial journalist and a strong critic of the government,  Zoran Bozhinovski was arrested last night in Novi Sad, in Vojvodina, following an arrest warrant issued by the Interior Ministry of FYROM.
Bozhinovski is part of the group accused in the "Espionage" operation, suspected of illegal activities of espionage and cooperation with foreign secret services by damaging state interests. Bozhinovski is owner of the informative portal "Burevesnik" and through this portal, he had published several strong articles and accusations for affairs by the heads of the government and prime minister Gruevski.
Bozhinovski has denied his involvement in espionage for secret services, because according to him, all the information that he has, he publishes it on his portal.
"Espionage" operation led to the arrest of 20 people, amongst them: Marjan Maxhovski-head of the cabinet of the speaker of parliament since 2005, Mico Naskovski-former general director of "Beton" company, Vane Cvetanov-former head of the Agency Against Money Laundering, general Goran Stojkov and other persons. Court has remanded them under custody for 30 days. Another three are considered to have fled and police are looking for them.
Daily "Dnevnik" has written that the suspects in the "Espionage" case have collaborated with Greek and Hugarian secret services.
Thy were paid money for the services that offered by secret services, but also given other compensation such as holidays or entertainment in tourist resorts.
This group provided information on radical Islamism, elections, political developments and classified information on security. /ibna/