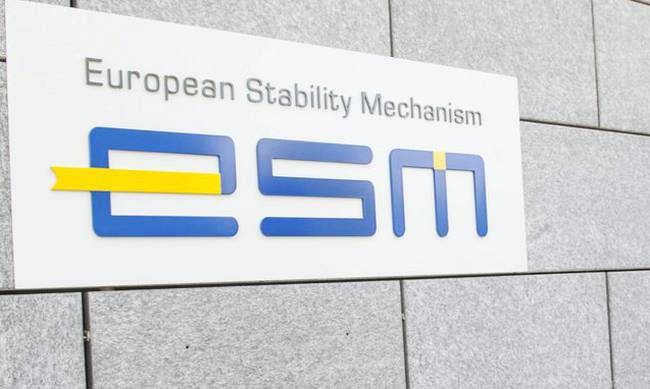 The European Stability Mechanism decided on Wednesday to put short term Greek debt relief measures temporarily on hold following a decision by Athens last week to announce one off social benefits for 1.6 million pensioners.
Earlier, Berlin had asked the institutions involved in Greece's bailout program to assess whether Greek reforms are compatible with its bailout obligations. A spokesman for the German Finance Ministry said a quick answer was needed to avoid delaying short-term debt measures.
According to local media, a Greek Finance Ministry source commented: "It goes without saying that all issues and reforms are discussed with creditors in the framework of the second review".
The direct talks between government officials and the country's creditors resumed this week.
However, despite the government's assurance that the review was not affected by the 617 million euro measures announced by the Prime Minister himself, the ESM decided to wait for an assessment at least until January.
"The institutions have concluded that the actions of the Greek government appear to not be in line with our agreements. Some member-states see it this way also and thus no unanimity now for implementing the short-term debt measures," a spokesman for Eurogroup chief Jeroen Dijsselbloem said.
The surprise decision will no doubt be discussed in meetings Alexis Tsipras will hold with French President Francois Hollande and German Chancellor Angela Merkel on Friday.
Parts of the Greek press suggested on Wednesday that Tsipras will propose to European counterparts that the International Monetary Fund (IMF) should be left out of the Greek program.
Analysts point out that the government is balancing on two boats: on the one hand it is strongly attacking the IMF for demanding more austerity while on the other it will seek a compromise deal to close the second review and avoid snap elections.
Following the ESM decision – which effectively falls in line with Berlin's stance – the bailout review is expected to become even more complicated. The review has very little chance of being concluded before mid-January at least especially as creditors appear to be furious at the unilateral Greek government decision to hand out social benefits and with many thorny issues still unresolved.
Meanwhile, Alexis Tsipras' strong rhetoric against the IMF may be a sign that a snap election is on the cards. Speaking earlier this week, the Greek premier referred to "foolish technocrats", adding that the IMF has "admitted many times that they've made mistakes with the numbers, but they keep telling us again and again that the mistake is correct"./IBNA