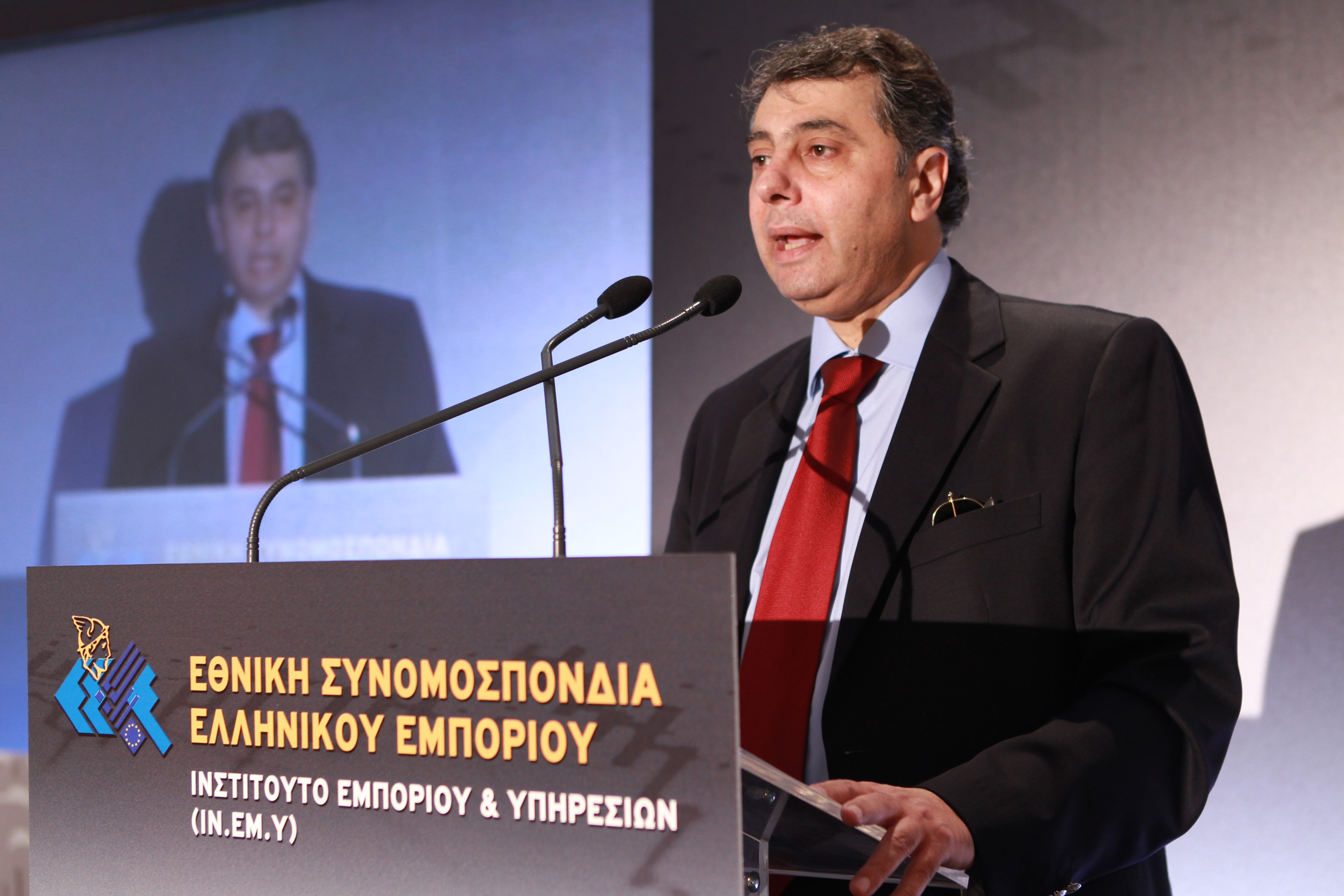 Athens, December 11, 2014/ Independent Balkan News Agency
By Spiros Sideris
Upsets in the workplace of trade records the annual report of the greek commerce presented at a press conference by the chairman of the Hellenic Confederation of Commerce and Entrepreneurship (EESA) Vassilis Korkidis and scientists of the Institute of Trade and Services.
Part-time employment has doubled compared to 2008, 18.2% of those employed in trade also work on Sunday, temporary work in a year increased by 28.6%, the percentage of unpaid overtime has soared to 63.4% from 47.6% in 2008, while the employers state their employees as "part-time" forcing them to work longer hours.
More specifically and in accordance with the main findings of the report of ESEE, the percentage of part-time employment doubled in 2014, since in the second quarter of the year 8.4% of the total number of employees work under this status, from 4.5% in the second quarter of 2008. For the same period 75,000 jobs were lost from trade, bringing the total number of workers to the levels of 2002-2003, or 364,473. The total employment (including employers, self-employed and  assisting members) for the said period dropped by 205,600 persons. The number of full-time employees dropped by 30,900 persons. According to ESEE part-time employment is not popular with seven out of 10 saying they prefer full-time work, but they are working part time as they could not find work.
Temporary employment is also compulsory, according to the report, with 65% of the employees accepting it because they could not find steady work.
In addition, for the period of the crisis employment is limited to fixed-term contracts to 7.1%.
The opening of shops on Sundays increased the days and hours of employment, but mainly of the self-employed. Overall, 18.2% of workers in trade regularly work on Sunday. That means working seven days a week.
65% of employees is working 40 hours per week and 32% 45 hours. There is a percentage of 1.5% who works 56 hours per week.
As regards the unpaid overtime in 2014, the rate was 63.4%, 77.4% in 2013, while in 2008 it was 47.6% .
The Institute of Trade and Services of ESEE comments that the main findings show that "the labor market in the trade sector deregulates due to changes in the institutional framework, but also because of two weaknesses: Employers fail to pay wages, not to mention overtime, and employees do not react in fear of losing their jobs or cause the business to close".