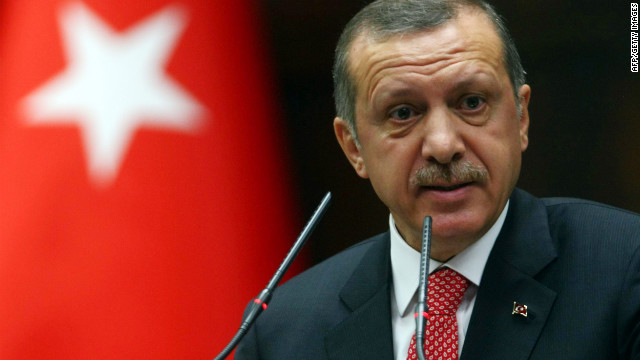 By Manolis Kostidis – Ankara
Recep Tayyip Erdogan believes that there are some who want to hang him to death and likens himself with the former Prime Minister of Turkey, Adnan Menderes, who had been overthrown by a military coup in 1960 and after a mock trial was hanged.
"The scenario is exactly the same. They had not allowed Menderes to remain in power because he was expressing the will of the people. They did not let him live. Everything they did to Menderes back then, now they want to do to us. They do not accept our visions as they did not accept his. They are annoyed because we make Turkey grow bigger. What they did then with the mass media are doing the same now to us".
What caused this statement from the Turkish Prime Minister was a big journalistic revelation of the turkish television network, Kanal D, regarding a big lie, as the television network reports, by Erdogan during the time of the episodes in Gezi park.
Erdogan had claimed, in June 2013, that "some of the demonstrators on the Kabatas area had attacked a woman wearing a kerchief, had hit her and had inflicted wounds on her". It was a statement that had come as a shock, since no one could attest to the event and the only one who spoke of the attack was the woman herself, who claimed that there were some who had peed on her kerchief!
Kanal D found all the footage from the police security cameras, who had recorded the woman in that day and it was revealed that there was no attack. Basically, the television network claimed that Erdogan's claims had nothing to do with reality.
The Turkish Prime Minister "attacked" and threatened the television network, along with the newspaper Hurriyet, which both belong to the Dogan Group, and pointed out that "there are reports from doctors on the subject, the woman's statement; let us see where you will put these reports. You will drown under these news".
During the days of the Gezi demonstrations, Erdogan had claimed also claimed that some of the demonstrators drank beers inside a mosque. The mosque's imam, during the police interrogation, had reported that he had not seen anyone drinking alcohol.
The Republican People's party is preparing to file a lawsuit against Erdogan with the charge "of crowd deception and the incitement to violent events".