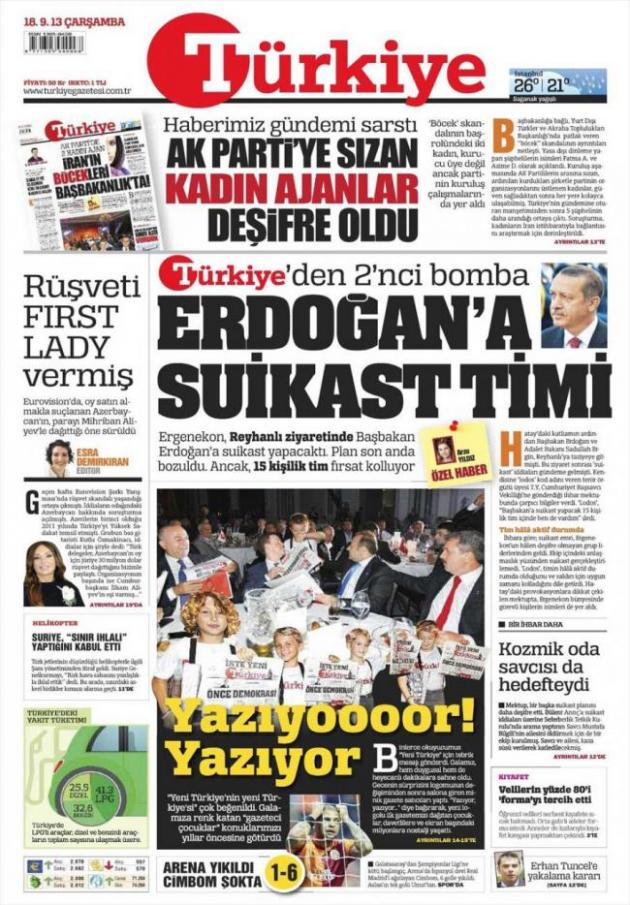 By Manolis Kostidis – Ankara
Turkish newspaper Turkiye refers to the existence of a group of Ergenekon that planned the assassination of Recep Tayyip Erdogan.
In a frontpage article, the paper says a member of the organization has sent a letter to a prosecutor mentioning that "during an Erdogan visit to Antioch after a terrorist attack in the area, a group of 15 people was ready to kill him. The plan was not executed but the group of 15 is on hand to assassinate the Prime Minister.
According to the letter, the order to assassinate the PM was given by a leading Ergenekon member whose name has not been revealed and everyone in waiting for the right circumstances to go through with the plan.
The Turkish newspaper doesn't mention if the report is considered credible by the Turkish authorities. The plot to kill Erdogan in Antioch reportedly didn't go ahead because of doubts of its success as Turkish authorities had taken important security measures in the area, preventing such moves.