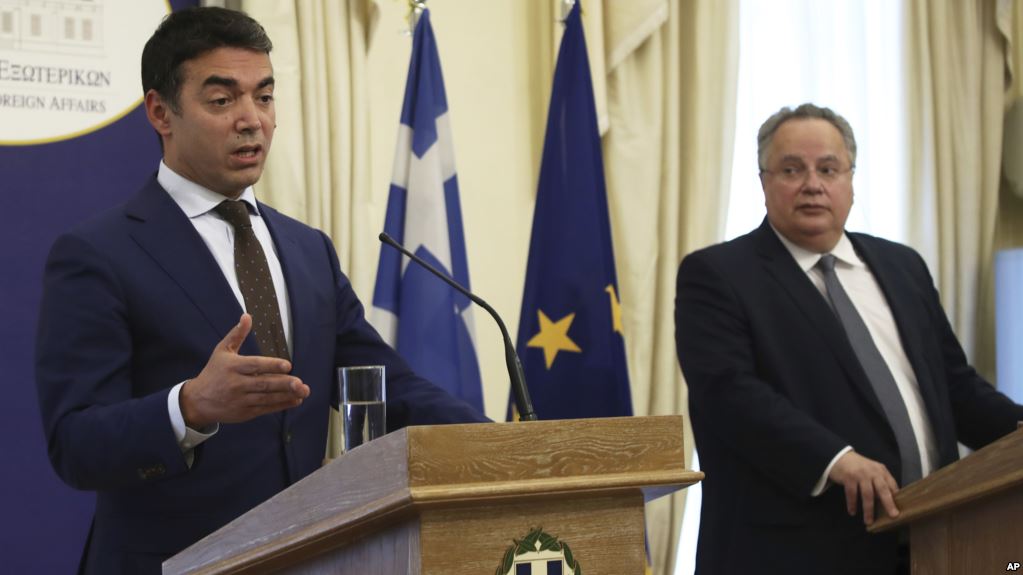 In the middle of the week following the Orthodox Easter, Greek Foreign Minister Nikos Kotzias will travel to Skopje where he will meet his fYROMacedonian counterpart Nikola Dimitrov.
The intensification of meetings between Kotzia and Dimitrov suggests the willingness by both sides to come closer to reaching a solution to their differences. The second important thing is, as circles of the two ministries told IBNA, that every meeting of the two Foreign ministers establishes trust between them. It is a necessary component for their co-operation towards the common goal for a solution that respects the sensitivities of each side.
The March 30 meeting in Vienna codified the differences between the two sides on the one hand and outlined the methodology of the settlement. The opening of difficult chapters causes headaches to both sides. On behalf of Greece, the name Erga Omnes is the inviolable "rule" as well as the revision of the Constitution where the use of the new name and the deletion of part of Article 49 and the reference to the fYROMacedonian nationality abroad will be made.
On the part of fYROMacedonia, the characterisation of nationality and language are the red lines, whereas for the other issues they have been found ways to solve them.
With more than 2 months of intense consultations with the outline of each party's demands being clear at the moment, the decision of Nikos Kotzias and Nikola Dimitrov focuses on informing the civilian staff of their countries and the public about those points that are considered able to cause most of the problems and reactions.
The Greek Foreign Minister will inform political party leaders on Monday and Tuesday. It is very possible that there will also be a press conference so that the Greek public becomes aware of the latest developments. 
As far as the details of the negotiations are concerned, lips remain sealed, as it is considered dangerous for the talks to be made through the media…. / IBNA
File Photo