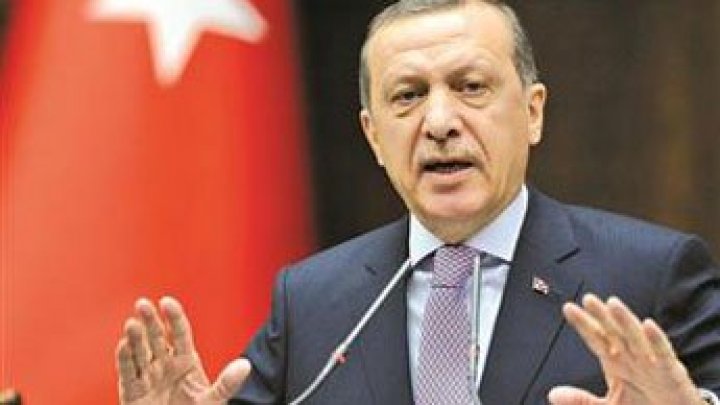 By Manolis Kostidis – Ankara
Recep Tayyip Erdogan once stated the "twitter is a lot of trouble, as are other social media. They are the biggest nuisance to society because they misinform people".
Now, however, it seems he want to be in total control of the internet and this is why he has created an "army" of 6.000 people that "bombard" twitter on a daily basis with thousands of messages in favor of the governing party and Erdogan himself.
According to a revelation in Taraf – the newspaper that had unveiled the "Sledgehammer" plan – the AKP already pays the 6.000 people whose main job is to send positive messages on twitter and deny any negative information about the Prime Minister or the government.
The Turkish newspaper reveals the AKP wants to continue this practice ahead of the local election but is struggling to find funds to do so. For this reason, the newspaper says "AKP members are establishing an advertising firm which will handle all the state media packages and in return for its huge profits, will pay the 6.000 Turks that send positive messages about the AKP on twitter".
Local elections are set to go ahead in the spring.
The Republican People's Party has brought the issue to Turkish Parliament and is asking if instructions have been sent to ministries for civil servants to send twitter and facebook messages.
News of anti-government protests and clashes in Gezi part were spread via facebook and twitter despite the initial silence on behalf of the Turkish media.
News reports scrapped on most independent television network
The acquisition and subsequent closure of the entire news department of network TV8 has caught Turks by surprise as many talk of another move by the government to silence Turkish media.
The nationwide network that was independent in the way it broadcast the news was part of the MNG Group which is amongst firms who won a tender to construct the new Istanbul airport.
In a surprising decision, the Group sold the TV network and its new owner, Turkish actor and presenter Acoun Ilicali paid USD 60 million to acquire TV8!
His first move as owner was to fire more than 100 journalists and scrap the news. The TV network says the government has been pressuring the owner for months to cut the news reports. Former news director of TV8, Giurzan Cilesiz, says in an announcement that "history will deal with the sale of the network and the abolition of the news department since there is no previous reference of the sort".
Constitutional revision no-go
In this context, the Turkish government stopped its attempt to revise the constitution as it had pledged in the past.
Government vice-chairman Bekir Bozdag stressed "the government doesn't close the issue of a new Constitution, however at this time the climate is unfavorable for such efforts".