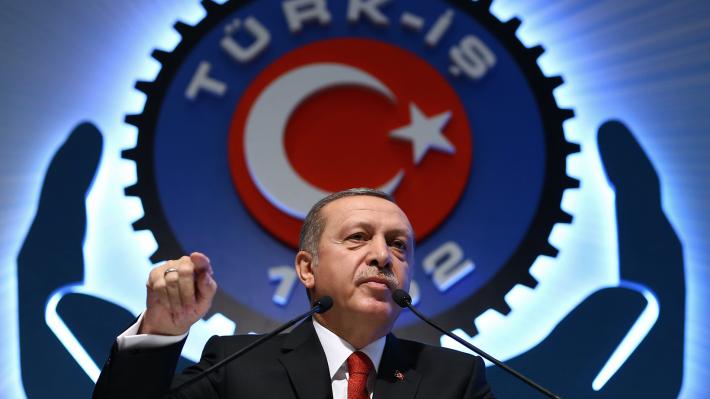 Ankara, September 30, 2016/Independent Balkan News Agency
By Manolis Kostidis
Recep Tayyip Erdogan's criticism of the Treaty of Lausanne and his suggestion that the islands of the Aegean were unfairly left to Greece has created a storm of opinions and discussion in Turkey.
The president of the Republican People's Party (CHP) Kemal Kilicdaroglu stated that Erdogan's statements were "unacceptable and incorrect" and "a product of Erdogan's military perception", adding that "Erdogan has not yet realized the values of democracy and the principles of secularism". Kilicdaroglu addressed the Turkish president and asked him to "first look at the 16 islands, where the Greek flag was raised and which were delivered in his era!"
Taha Akyol, writer, expert on the Treaty of Lausanne and political analyst for the turkish newspaper Hurriyet also corrects the Turkish president in his allegations. "It seems that the president's advisors gave him misleading information. Italy conquered the Dodecanese in 1911 and the Aegean islands were given to Greece in 1912 because the Ottoman Empire had suffered a terrible defeat… . The Great Powers left the Aegean Islands to Greece in 1914, with the exception of Imvros, Tenedos and Kastellorizo. The document for National Borders (SS was the goal of Kemal's struggle) was Mosul and Kirkuk. But there were no islands within these goals".
Further to this according to Ertugrul Ozkok who also writes for Hurriyet, remember Davutoglu;s Ottomanisma and says: "Davutoglu' s Ottomanism already has caused drama in our Foreign policy, let's hope that the Lausanne discussion does not bring us new troubles".
But the columnist Ibrahim Karagul, of the pro-government newspaper Yeni Şafak, seems to think differently. He states that "since the foreign forces launched an attack after Lausanne, we will usurp all our affairs as well and ask for the bill for what we lost since its implementation".
What political analysts in Turkey see is that in recent weeks there is an attempt to change Turkish history with a degradation of the recent past.
It is worth mentioning that a few days ago, Erdogan announced that July 15, the day of the attempted coup, will be a Memorial Day and a holiday. Immediately after that he accused Kemal and İsmet İnönü who had signed the Treaty of Lausanne when in fact in July he had reported that this Treaty is "the cornerstone of Turkey".