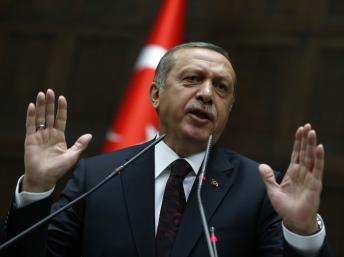 The opposition called the statement "racist"
By Manolis Kostidis – Ankara
An uproar has erupted in Turkey regarding the statements of Prime Minister Recep Tayyip Erdogan about the Armenians.
The Turkish Prime Minister in an interview with NTV television network referred to various rumors circulating about him and said that "They have said many bad things about me like that I originate from Georgia, and worse still, sorry to say (e.d. as an insult) but they said that I am Armenian. Terrible things, but I am Turkish from my grandparents".
The Armenians of Turkey demand an apology and there is a whole debate on racism! The Republican People's Party (CHP) reports that it will bring Erdogan before the court. MP CHP Hursit Gunes stressed that "we are not talking about a simple mistake, but for a violation of the Constitution; It is a hate speech and we will go to the prosecutor to condemn him".
Erdogan on the eve of the elections of 2011 had stated that "there are rumors that we are Jews, Armenians, sorry to say it, but even that we are Greeks (RUM).
The Armenian journalist Hayko Vagdat, of the newspaper Taraf, said: "I think the Prime Minister should apologize. He cannot send a message about the events of 1915 trying to win the hearts of Armenians, a few months ago, and then speak about us in a negative way".