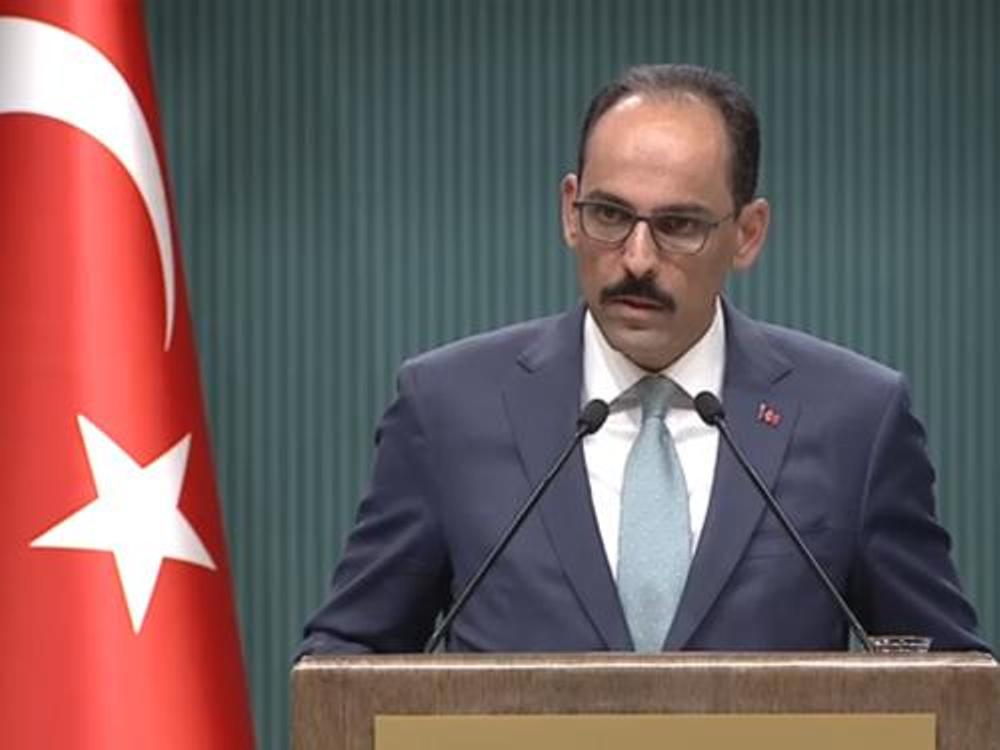 In an interview with CNN Turk, Ibrahim Kalin, a spokesman for the Turkish presidency, strongly supported the Turkey-Libya memorandum.
"We have signed a very important 'continental shelf agreement' with Libya. And this 'agreement' has changed the whole balance in the Eastern Mediterranean. Circles trying to imprison Turkey on the Mediterranean coast of Antalya were uncomfortable with this 'agreement'. However, under international law and practice, continental shelf issues must be resolved through bilateral or multilateral negotiations. We have done that, now, with Libya", he stressed.
Kalin argued that Ankara has no intention of retreating into what it considers its acquis. "Those who resort to this are trying to create many alliances, platforms, forums, leaving Turkey out. But they have to see that you can't play without Turkey in Syria, in the Eastern Mediterranean or in North Africa or in the southern wing of NATO. Any plans and programs that will be made without Turkey are doomed to fail. Ignoring an important actor like Turkey, every step will ultimately be in vain".
We are the country with the longest coastline to the Eastern Mediterranean. Therefore, when you look at the continental shelf, it is legal for Turkey to take these steps for its rights and interests in the region. This is our national duty. Of course, we are not going to give up on that. But we have no desire to clash with anyone, to escalate the tension. But if they resort to threats and blackmail, they get the answer they need. As the state of the Republic of Turkey, we have shown this in Syria, Iraq, Libya and elsewhere, but it is never our first choice"./ibna