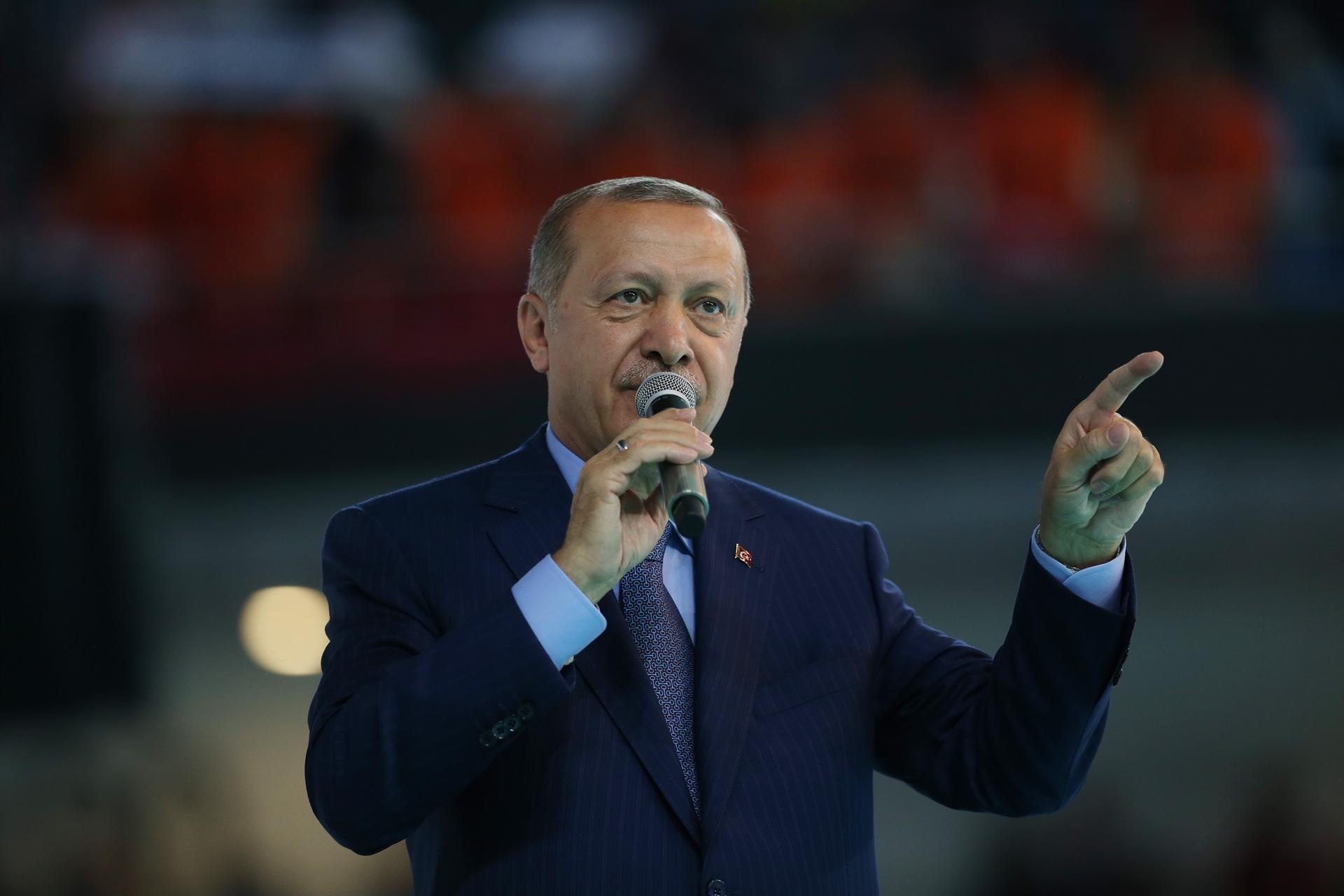 As Turkish media reported on Tuesday, Turkish President Recep Tayyip Erdogan will pay an official visit to Germany on Sept. 28-29.
Bild newspaper also reported about the September visit citing government sources in Ankara and Berlin.
According to Bild, Erdogan is set to be granted the full ceremony of a state visit, including a military reception, a meeting with German president Frank-Walter Steinmeier and a state banquet. DPA's report also reads that Steinmeier will greet him with military honours, citing the German Presidency.
The confirmation about the visit came late July from Steinmeier's office. It was confirmed that Berlin had invited Erdogan officially for a state visit without specifying when, however.
DPA added that Turkey's head will hold a meeting with the German Chancellor, Angela Merkel, too.
The debate in Germany
The Local de has reported that the Bild report "has prompted a heated debate in Germany, where Erdogan remains a hugely divisive figure." His "state visit to Berlin this autumn have sparked fierce debate within German politics."
"Erdogan ist not the president of a normal democracy and he shouldn't be welcomed as such", the former Green Party leader Cem Özdemir told the Funke Media Group. Moreover, Özdemir, himself of Turkish descent, stressed that "Erdogan's attempts to build Turkish nationalist and fundamentalist parallel structures in Germany should not be tolerated."
Alice Weidel, leader of the far-right AfD party, said that the Turkish president should "stay at home".
On the other hand, there were the "supporters" of this state visit.
"We have rolled out the red carpet for other heads of state with blood on their hands in the past", Elmar Brok (CDU) told Bild. "If we were only ever to talk to democrats, Germany would end up being pretty alone on the world stage."
Foreign minister Heiko Maas (SPD) agreed with Brok. "I have never been convinced by the argument that it is better to not talk at all with difficult partners", Maas told Bild.
Bild also reported that during his two-day stay in Germany, Turkey's head plans to address members of the Turkish diaspora living in the country.
"On his last trip to Germany in 2014," thelocal.de reads, "Erdogan held a speech in front of thousands of spectators at the Tempodrom, a concert venue in the centre of Berlin.
Since then, many feel that the Turkish president has attempted to sow disharmony among Turkish citizens living in Germany. He has repeatedly referred to German political leaders as 'Nazis'."
Erdogan's last official visit to Berlin was in February 2014….. / IBNA