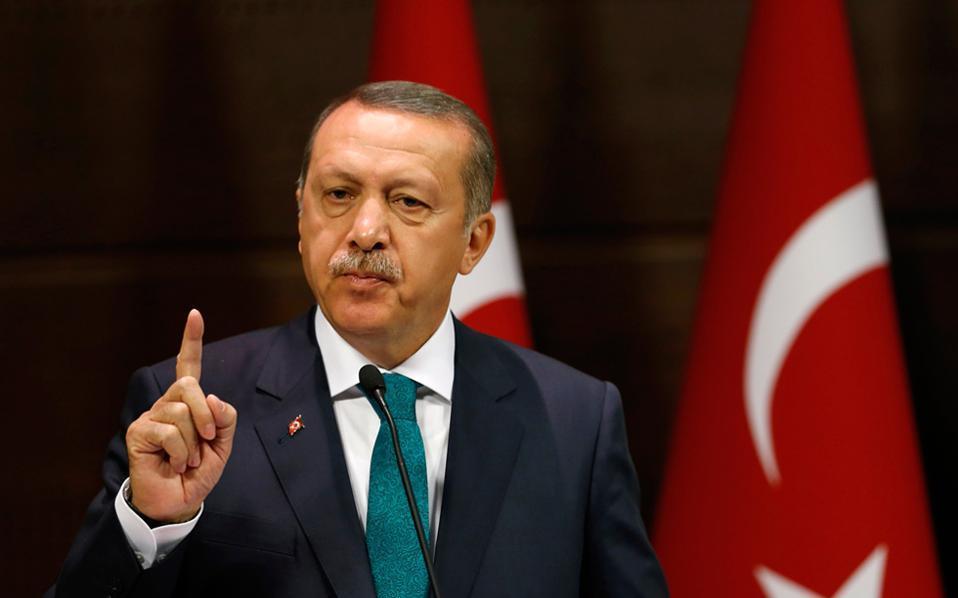 Turkey's President Recep Tayyip Erdogan spoke to AKP's parliamentary group, using a particularly aggressive tone against NATO and Germany.
"If we can not get the weapons we ask for from the US, we need to look elsewhere. Why did NATO not say something to Greece who has used the S-300 system for years? Why are they annoyed with Turkey now?", the Turkish president said concerning the objections expressed by the US and Atlantic Alliance officials on Ankara's  plans to buy the S-400 missile system.
Erdogan also attacked Germany and the Netherlands
"You will not allow the President of Turkey,to give speeches in your country while your agents come to Turkey! That will not happen. Either you will be equal friends, allies who will respect our sovereign rights or you will receive the right answer to your inappropriate behaviour … You are threatening us with the economy, etc. With blows below the belt. If you do this you will lose. There is no single brand in the world anymore. There are alternatives. Those who shed blood at every opportunity they find, have no right to talk about us. They had put their hopes on the events of Gezi, on FETO [sic Gulen], PKK, YPG. Not everything fits in the same bag. It is obvious. I declare that we will continue to strike their agents.
Finally the Turkish president called on all the Muslims of the world to visit Temenos Square in Jerusalem as a reaction to Israel./IBNA