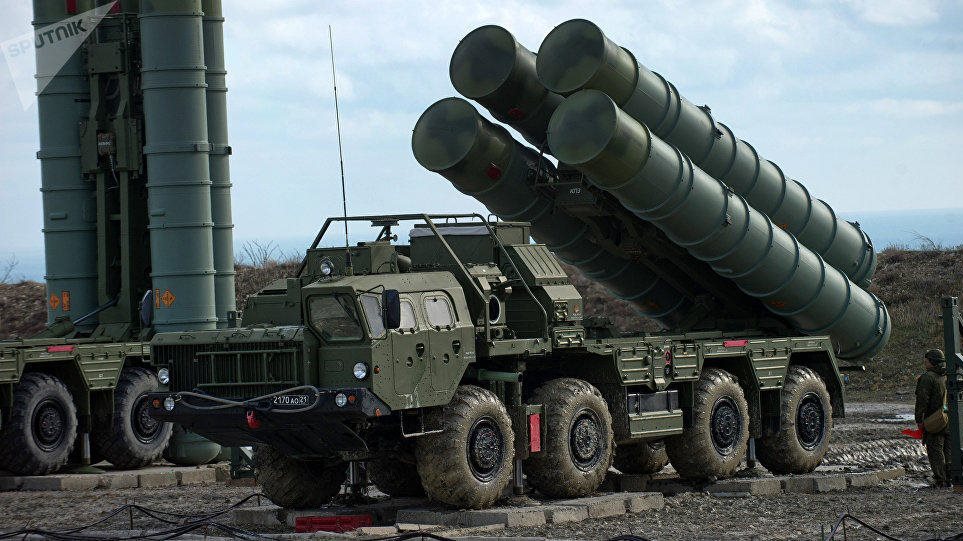 Despite US pressures and warnings to Turkey on the issue of receiving the Russian S-400 anti-aircraft system, Ankara continues to maintain the same stance. In the interview he gave to Turkish journalists on his return trip from Moscow, Recep Tayyip Erdogan spoke of speeding up the delivery of the S-400.
"We had said for July, but maybe we will speed up the delivery of the S-400 system. We explained our position on the S-400. Greece, Bulgaria and Slovakia have S-300. Why don't you say anything to these countries? They have become obsessed with the S-400. We have taken our steps and we will not go back. After we asked for the Patriot and you did not give it to us. If you give us Patriot as well we will also buy Patriot", he said, and left open the possibility of some sort of deal with Washington.
Cavusoglu: "If they don't give us the F-35 we will get fighter jets from Russia"
Turkish Foreign Minister Mevlut Cavusoglu went further and said that if Turkey does not receive the F-35 due to sanctions, then it can buy from other countries, photographing Russia.
"Do we need new aircraft? Yes. If this does not happen with the F-35 I will be forced to get them from somewhere else, as I have immediate needs until I build my own. As you know, we are making great efforts to build our own aircraft", Cavusoglu has said.
The Turkish Foreign Minister also stressed that if the US continues not to sell Patriot to Turkey under the terms Ankara wants, then the Turkish government will buy additional S-400 batteries from Russia.
Moscow: "We want more military co-operation with Turkey"
Russia is interested in expanding military and technological cooperation with foreign countries and is ready to consider the possibility of concluding new contracts for the sale of S-400 anti-aircraft systems to Turkey. This statement was made by the Russian press spokesman Dmitri Peskov.
"Russia is open, Russia has the appropriate capabilities and know-how. And it is natural that Russia seeks opportunities to expand this cooperation. It is a perfectly normal practice", Peskov said, answering the question whether Moscow is ready to discuss with Turkey a new agreement for S-400 anti-aircraft systems sales.
Vladimir Putin, in his meeting with Recep Tayyip Erdogan on Monday, said that Moscow and Ankara, apart from the delivery of the S-400, are also discussing the possibility of selling other Russian weapons systems to Turkey.
Cavusoglu speaks of a misunderstanding with the US
However, Cavusoglu said that "Erdogan is speaking with Donald Trump on the phone and the US President has stated his wich to visit Turkey. Maybe our President can go to the US. These visits are important to solve misunderstandings and focus on the positive agenda", he said./ibna