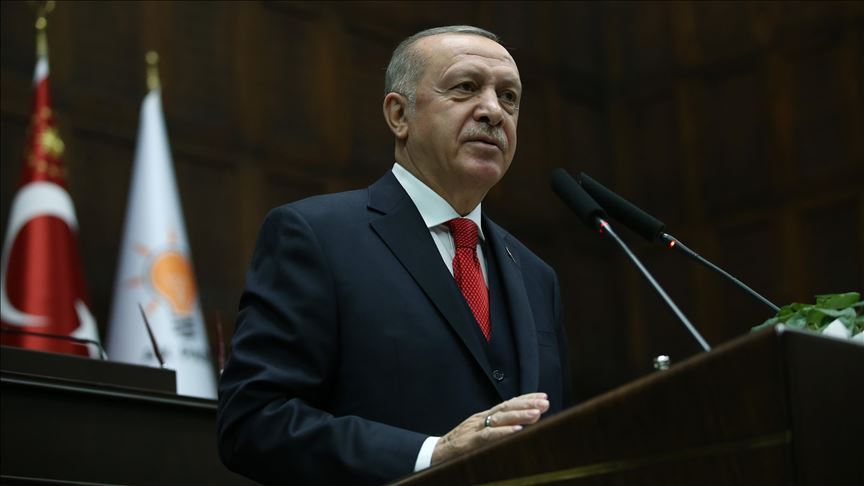 Soylu backed up. 1,296 deaths due to coronavirus
Recep Tayyip Erdogan straightforwardly rejected the possibility of working together with the International Monetary Fund. Immediately after the cabinet meeting, the Turkish president addressed the Turkish people and stated that Turkey "will not enter into any program, especially one from IMF that would have been enforced upon us; we will not bow our heads. No one has the power to get Turkey in trouble".
Erdogan announced that the Turkish government would be setting up two more hospitals specializing in the accommodation of Covid-19 patients. One will be located in the Hadimkoy area of ​​northern Istanbul with a capacity of 100 beds, while the second one in the Derince area of ​​Kocaeli will have 250 beds. Two hospitals are already under construction at the European and Eastern shores of Istanbul with a capacity of 1,000 beds each.
The Turkish President also announced that the measure of total restriction of movement in 31 major Turkish cities will be set in force in the upcoming weekend as well, in order to avoid overcrowding on beaches, parks and the streets. He said that, if necessary, the same measure would become recurring in the coming weeks.
Erdogan backed Interior Minister Suleyman Soylu, characterizing him as a successful minister in all areas of his responsibilities and saying he would be continuing with his duties as normal.
Following Erdogan's announcement, the queues at supermarkets grew as people stocked up with groceries.
Turkish Health Minister Fahrettin Koca announced that 98 people died due to coronavirus and 4,093 new outbreaks were recorded on 13 April. In total, there have been 1,296 deaths and 61,049 confirmed cases in Turkey. The number of patients in ICUs has surged to 1,786, while 1,063 remain intubated. A total of 3,957 people have recovered. /ibna