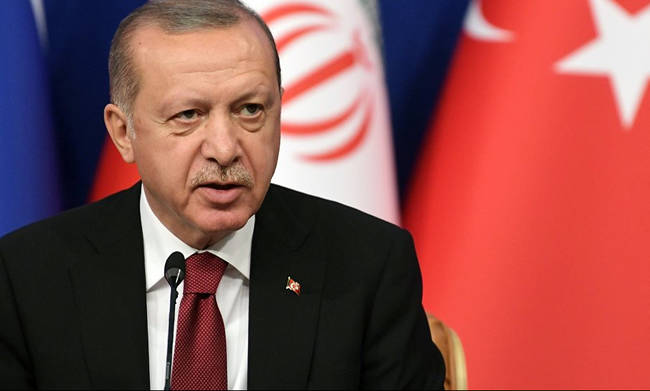 "We will defend our rights to the end"
While speaking to the Turkish ambassadors attending the "Ambassadors' Conference", Erdogan sent a tough message regarding the recent developments in Cyprus.
"Stability in Cyprus and the Eastern Mediterranean can only be achieved if the interests of Turkey and of the "Turkish Republic of Northern Cyprus" are taken into account. In this area we will not remain indifferent against the sabotage and blackmail efforts made on behalf of the drilling. We will fully defend our legal rights, as well as those of the Turkish-Cypriots", he stated.
The Turkish President also referred to the country's relations with the US and stressed that "there is no indication that neither the S-400s are a threat to NATO, nor the F-35s. Other NATO countries have bought Russian anti-aircraft systems but no one had anything to say about it. Turkey has made a trade choice, not a strategic one; they forced us to do so. We do not consider it appropriate to turn the matter into a crisis. We expect the US to behave as an allied country.
Erdogan stressed that Turkey aims to become a member of the European Union.
"Our goal is to become members of the EU. We are trying to take steps in this direction and we have been waiting for 50 years to achieve it. Let us not sacrifice our relationship to the desires of some countries.
The EU must start renegotiating the customs union. We as well are moving forward with the visa waiver criteria's last 6 steps", he added./ibna