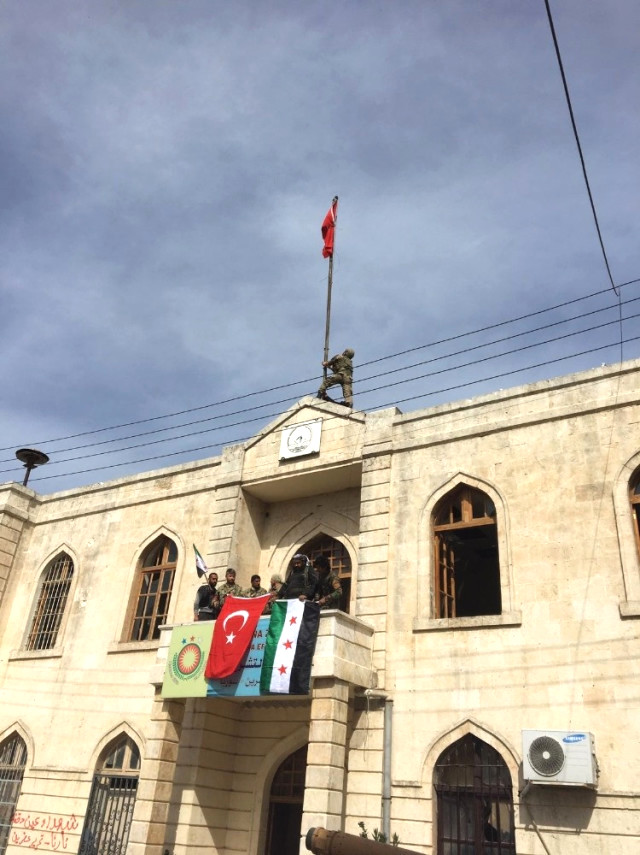 After 57 days of military operations, the Turkish armed forces, in co-operation with "Free Syrian Army" forces, managed to invade the center of the city of Afrin, which until a few hours ago was controlled by the Kurdish YPG militia forces.
This important fact for Ankara was announced by Recep Tayyip Erdogan in his Canakkale speech on the occasion of the Battle of the Dardanelles in 1915.
"The center of the city of Afrin, today at 8:30 am, has passed under the full control of the 'Free Syrian Army', which is backed by the Turkish Armed Forces", the President of Turkey said.
According to information coming from the region, the forces of Turkey did not face much resistance from the Kurdish forces who had left much of the city.
Turkey had begun its military operations by accusing YPG of being a terrorist organization and a branch of the PKK. Erdogan has in the past accused the US of sending 4,000 trucks of arms to the YPG./IBNA