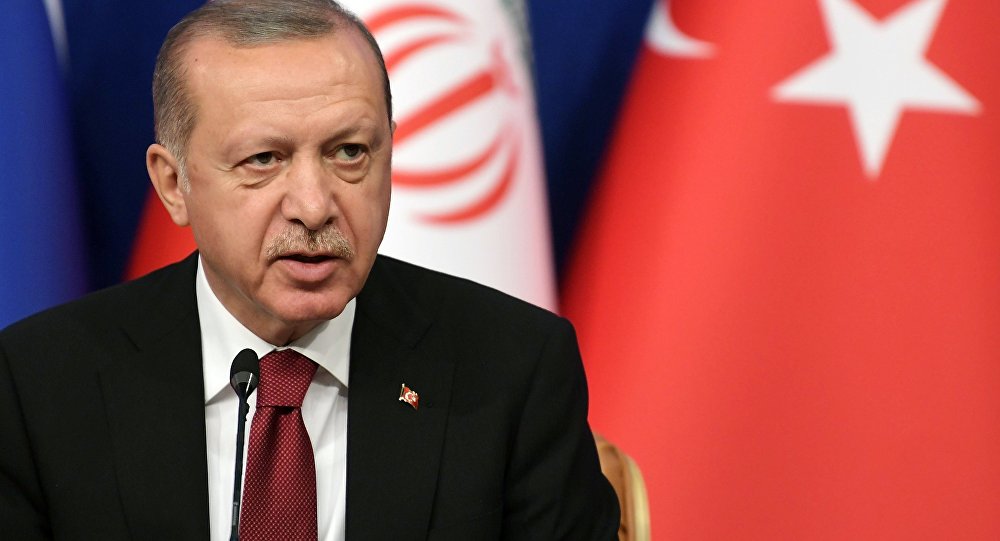 The president of Turkey announced the postponement of the operation in Syria
Speaking to Turkish businessmen in Ankara, Recep Tayyip Erdogan gave the mark of the current foreign policy of his country.
"At the moment, the administration of Turkey, the government with its foreign policy writes its own epic tale… We have no aspirations in the territories, the legal rights, of no one. I believe that everyone will understand that the instability of Europe, the Balkans and the Mediterranean is affecting and influencing us", he stressed and said that the "developments in Syria, Iraq, the Caucasus and the Black Sea have an impact on us as well. This is why Turkey closely follows all the developments in the neighboring countries in the region and intervenes wherever there is need".
Turkey's president revealed that in the telephone conversation he had last week with Donald Trump, the US president announced his decision to withdraw the American troops from Syria.
According to Erdogan, Trump asked the Turkish president whether Turkey can "clean up" the Islamic State in Syria. Erdogan said he responded by saying that "we cleaned them and we continue to do so. It is enough to provide us with technical support".
However, Erdogan appears to have announced the postponement of a military operation in Syria. Tayyip Erdogan said Turkey's operation will take place in the coming months. "Developments bring us to the point of waiting for some time for the operation east of Syria", he pointed out.
Political analysts estimate that Turkey's postponement of the invasion of the Kurdish areas of Syria may be part of the deal with Trump, who is withdrawing his troops from the region./IBNA