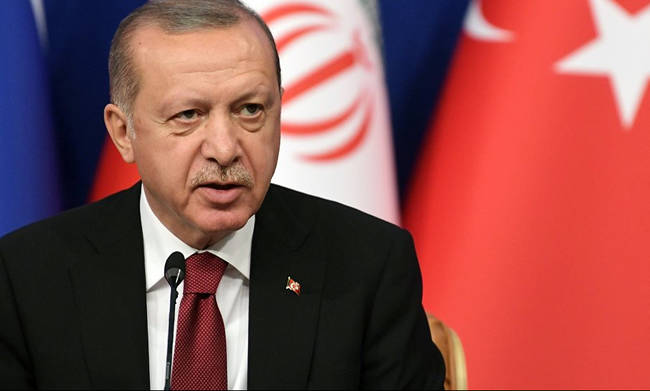 "Those who did not learn their lesson will get an answer"
Recep Tayyip Erdogan, who responded indirectly to Macron, chose the hard line on the Cyprus issue.
The Turkish President, immediately after his meeting with the prime minister of the pseudo-state Ersin Tatar, stated that "as we defend our rights, we will equally defend the rights of the Turkish Cypriots. We continue our explorations in the Eastern Mediterranean with the same determination, and we will not stop".
The Turkish President blamed the EU and argued that "Europe does not support equality in Cyprus, but has rather come to a position where it supports inequality".
Erdogan said Turkey will continue on its own road map regarding its activity in the Eastern Mediterranean. "Our ships are able to carry on safely, our aviation and navy are on standby, and in the Eastern Mediterranean no plan can work if Turkey and the 'Turkish Republic of Northern Cyprus' are ignored".
The Turkish President argued that "those who in the past tried to take control of the island with the blood of Turkish Cypriots, today are doing the same thing through political and economic attacks".
Regarding the explorations in the Eastern Mediterranean, Erdogan said that "in case there are some who have not learned their lesson from what happened in the past, they should know that we will have no problem providing the appropriate answers"./ibna