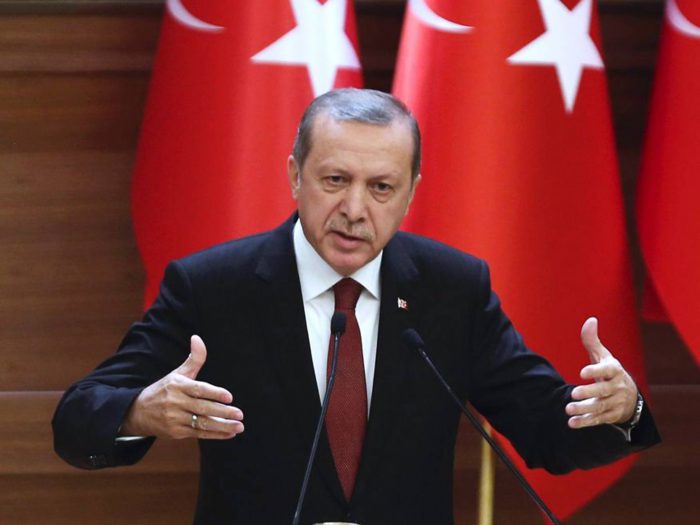 Recep Tayyip Erdogan gave an important speech outlining Turkey's future policy in the Mediterranean and the Aegean. Speaking to his party's parliamentary group, the Turkish Prime Minister said that "with the 12-mile issue they are trying to make our country unable to take a step in the Aegean. On the Cyprus issue they are trying to bring our country to the point of not defending its rights. I will be blunt: all these efforts are meaningless. We will use all of our rights derived from international law and international practice and we are determined to give the appropriate lesson to those who try to stop us".
The Turkish President implicitly referred to the issue of Libya's Exclusive Economic Zone (EEZ) and some theories being voiced by Ankara, according to which Greece is stealing some of Libya's rights. Erdogan said "opportunism is a bad thing. In international relations, opportunism is the worst thing. We will not allow those who seek opportunities now that some Mediterranean countries are dealing with their internal problems, to try and expand their economic and political occupation to areas that don't belong to them".
Erdogan also made reference to Turkey's immigration policy and linked it to the issue of hydrocarbon research.
"Those that were shaking before the wave of immigrants are suddenly turning into lions, when the issue comes to oil, gas and political opportunities. They are two-faced, they are ignoring their obligation to humanity, violating every law and regulation with economic interests in mind. There is currently a Turkey that hosts 4 to 4.5 million people, and there are those who burst their vessels and bury these people in the waters of the Aegean and the Mediterranean. Turkey will not retreat from the Mediterranean or other areas and we will defend the rights of our people and our friends until the end", he stated.
Essentially, the Turkish President was sending a message to the EU that if it continues to support the Republic of Cyprus, it will have to face problems with migration./IBNA