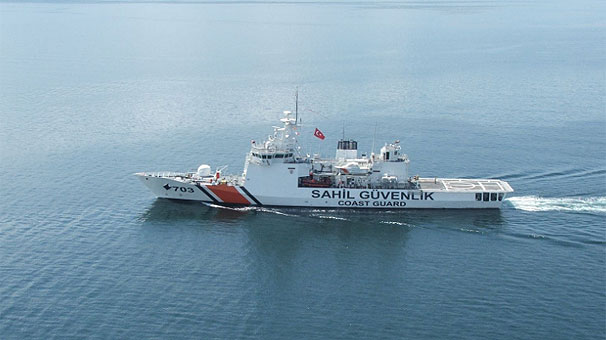 Natural gas drillings off the shores of Cyprus (EEZ) and the latest incident late on Monday night off the rocky Kardak/Imia islets in the Aegean Sean when a Turkish patrol boat rammed a Greek coast guard vessel have angered Turkey's President, Recep Tayyip Erdogan.
On Tuesday, at noon, speaking at the parliamentary group of his AK party, Erdogan used strong words addressing all sides that he claims are making wrong calculations as to where Turkey 'stands'.
"They (all parties involved) should not believe that we are not following closely on the opportunistic moves (regarding the natural gas drillings) and what is happening near the Kardak  rocky islets. There are people who observe developments in our southern borders and miscalculate things in Cyprus and in the Aegean.
Our military vessels, our air force and all of our forces are closely watching how the situation goes and are ordered to do whatever it takes.
Displays of 'macho bravado' will instantly stop once they see our ships, warplanes, our ground forces. Such 'jobs' are not done with secretly taken pictures at far-away rocky islets, with unsubstantiated agreements and by sending platform drillings.
To us, our rights in the Aegean and on Cyprus hold the same significance as Afrin", Erdogan stressed…/
IBNA