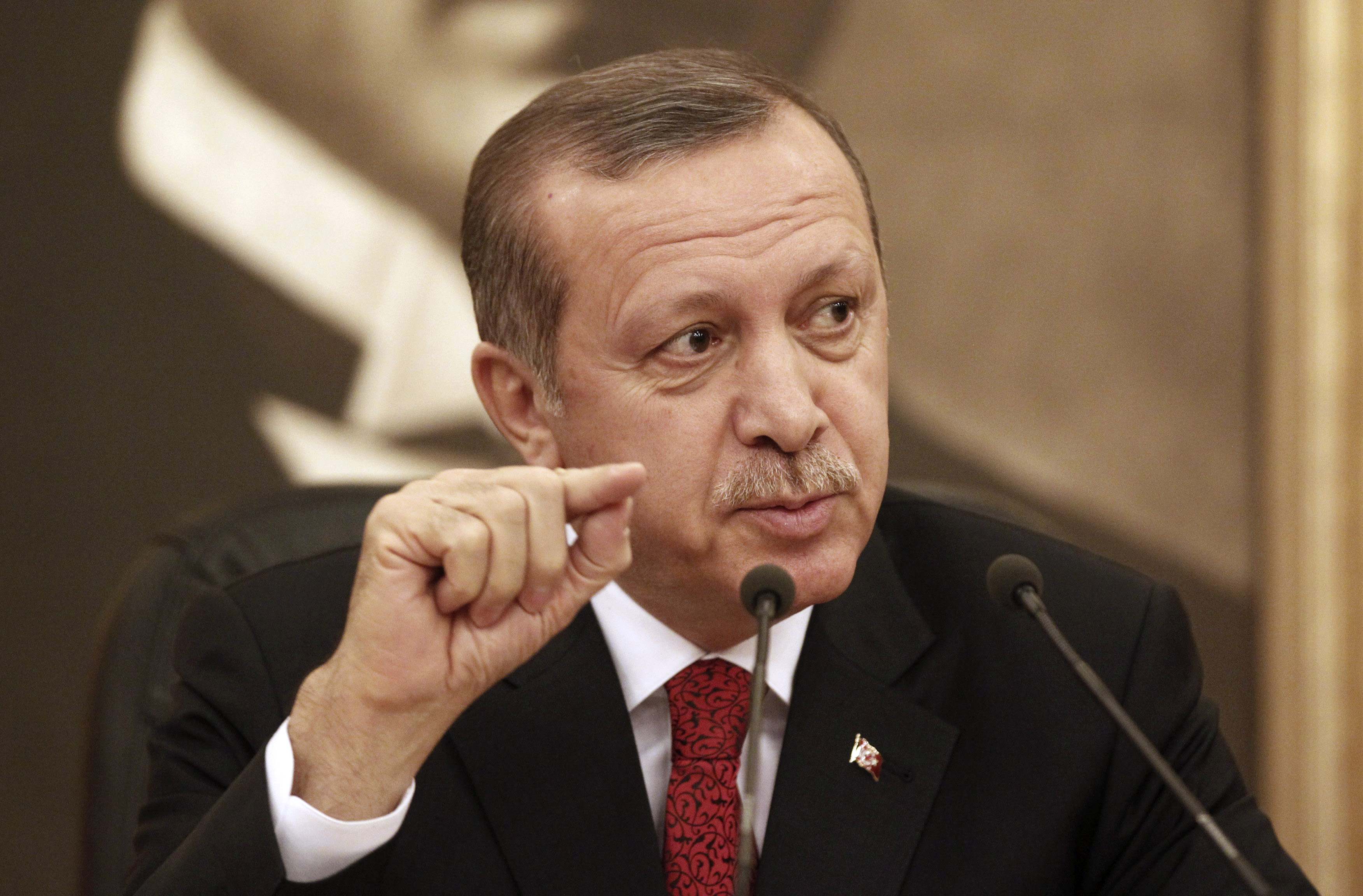 Ankara, May 25, 2015/ Independent Balkan News Agency
By Manolis Kostidis
The wrath of Recep Tayip Erdogan has caused a publication of the newspaper New York Times, which called on NATO and the US to "immediately stop Erdogan".
The newspaper titled "dark clouds over Turkey" claims that the Turkish President keeps attacking the Turkish press and damages democracy.
"The ruling party, in order to ensure the victory in the parliamentary election, is trying to create obstacles. Erdogan makes an enemy of anyone who speaks the truths. The US and NATO countries must make a call (to Erdogan) to turn from this deconstructive policy".
Erdogan: "Who are you?"
During one of his speeches at a panel on the presidency of Turkey, Erdogan made an angry retort at the  american newspaper saying: "You are a newspaper that should know your limits. What you do is an intervention in Turkey. Who are you? Can you do such an intervention in the US? It seems that the known turkish Mass Media conglomerate, like them, take orders for this situation to continue. The new Constitution and the Presidential System will be the definitive end of these coups".
Hurriyet to Erdogan: "Would you like to exile us"?
In recent weeks a big dispute has erupted between the Dogan group, which owns the newspaper Hürriyet, and the Turkish government. The occasion was the publication of the news of the death penalty imposed by the court of Egypt to Morsi. "He was elected with 52%, but the death penalty was imposed", was the headline on the website of the Turkish newspaper. Erdogan, who too was elected with 52% deemed that Hürriyet was implying his own execution!
The Turkish President in his speeches argues that the Doğan group acts together with the movement of Fethullah Gülen, Hizmet, planning to overthrow him. A month ago the pro-government newspaper Güneş had claimed that the Doğan Group is working with the terrorist organization DHKP-C!
The owner of the Doğan Group, Aydın Doğan, with a cover story had been forced to respond to the Turkish President and had wondered: "what is it that you want Mr. President, what is your goal? Do you want to send us into exile?"