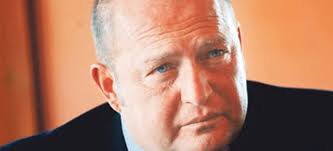 By Manolis Kostidis – Istanbul
Recep Tayyip Erdogan's dispute with Turkey's largest group, (Koc) in relation with events at Gezi park continues. According to the Turkish press, the government has sent 200 auditors to dozens of the group's companies in search of evidence of illicit economic activities.
Group owner, Mustafa Koc, had ordered the Divani Hotel in Taksim Square to open its doors to protestors fleeing from tear gas thrown by police during the Gezi park incidents last June.
This move was considered by Erdogan to support demonstrators. The Turkish PM accused the Group in several of his speeches helping those who want to overthrow the government.
This is why the Turkish government has launched an economic "war" against the Group.
The government also cancelled a tender to build six corvettes for the Navy recently, which a shipyard, in the area of Tuzla, owned by the Koc Group had won.
Turkish newspaper Taraf reveals 200 auditors have now been sent to the Tupras refinery, fuel provider OPET and Gas Company AYGAZ, all owned by the Koc Group and are going over their finances on a daily basis.
According to the newspaper, amongst the auditors, there are 5 chief inspectors that had also been sent to Uzan Group in 2003 and made revelations that forced businessman Cem Uzan to flee the country. His assets, including TV stations, power plants and telecom provider Telsim, were taken over by the state.
The Turkish newspaper expresses suspicion that similar fines may be imposed on the Koc Group or that the ultimate goal of the entire operation is to put the country's largest business Group under complete political control.
In 2009, an audit was carried out at the refinery of DOGAN Group as well as PETROL OFISI which has the largest fuel distribution network. The Group owned newspapers Hurriyet, Milliyet, Vatan and TV stations Kanal D, STAR, and CNN Turk, all of which opposed the Erdogan government. Auditors imposed a 4.9 billion dollar fine after finding evidence of fuel smuggling.
The DOGAN Group couldn't pay the fine imposed and was forced to sell most of the media it owned. Following the sales, the fine was reduced by the tax office by 80 pct. A few months ago Erdogan inaugurated the Trump Tower that is owned by the Dogan Group. The Group had earlier sold newspapers Vatan, Milliyet and TV network STAR and had stopped attacking the Turkish government.