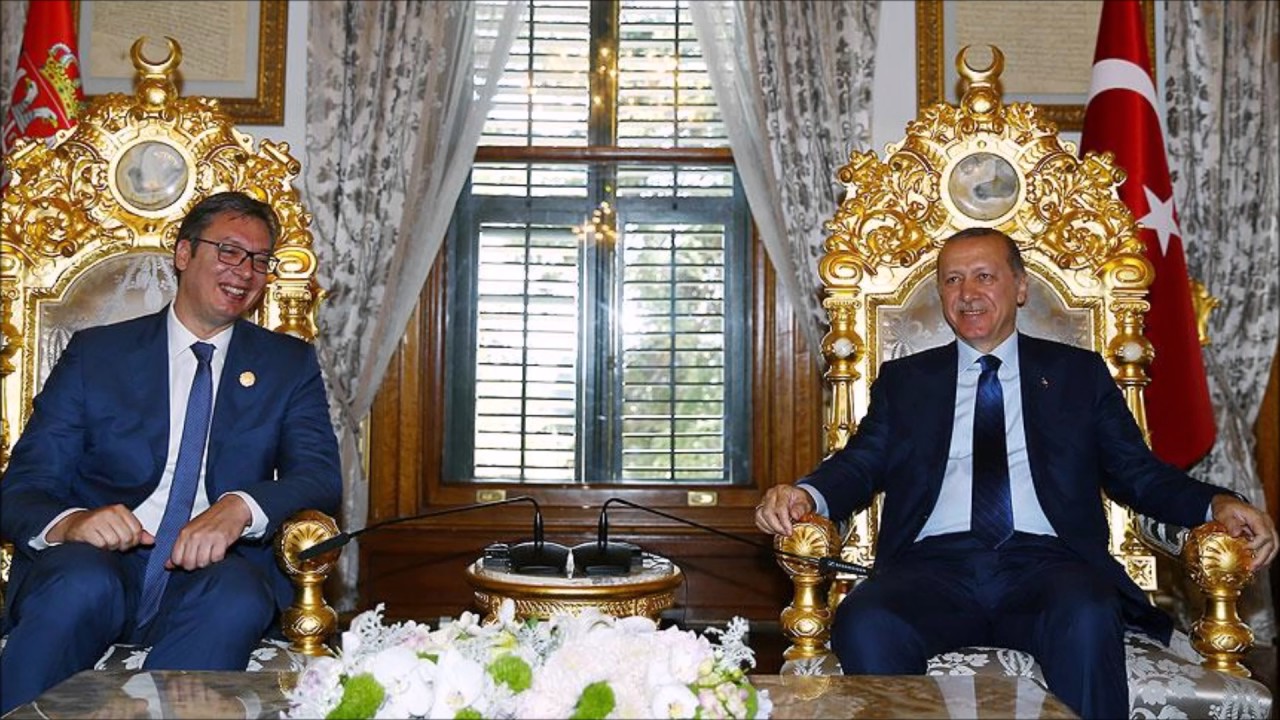 The Turkish President could not be misinterpreted. He was clear and blunt when referring to the role of his country in the Balkans and how much Turkish TIKA has offered there, too. "The West cannot really bear Turkey's stance, particularly in the Balkans, as well as steps, initiatives, efforts Turkey takes in the region. Whether it [the West] bears it or not, we are intensively doing whatever we can with TIKA [Turkish Cooperation and Coordination Agency] in the west, in the Balkans. We are especially displaying all our efforts through the restoration and construction of historical artifacts. We will continue to do so thereafter. Over 220 projects TIKA has carried out in Serbia constitute an important pillar in our bilateral relations."
All of the above were stated at a joint presser he held with his Serbian counterpart Aleksandar Vucic, who was on a two-day visit to Turkey, at the presidential complex in Ankara.
After the Turkey-Serbia High-Level Cooperation Council, the two leaders told journalists that the target of the $1 billion of their bilateral trade volume that had been set last year has been achieved so, now they have set another, higher one of  "$2 billion for 2018 and $5 billion in the long term", Anadolu reports.
Vucic praised Turkey, saying it "is the biggest power, the strongest country in the Balkans. What Turkey thinks is important. Turkey is in the Balkans and this is very important to us. If people in other countries see Turkey just politically and not in the field of investment, there's nothing more I can say here. Our relations with Turkey are significant in order to ensure partnership, peace, and security."…. / IBNA
Main Photo (file)