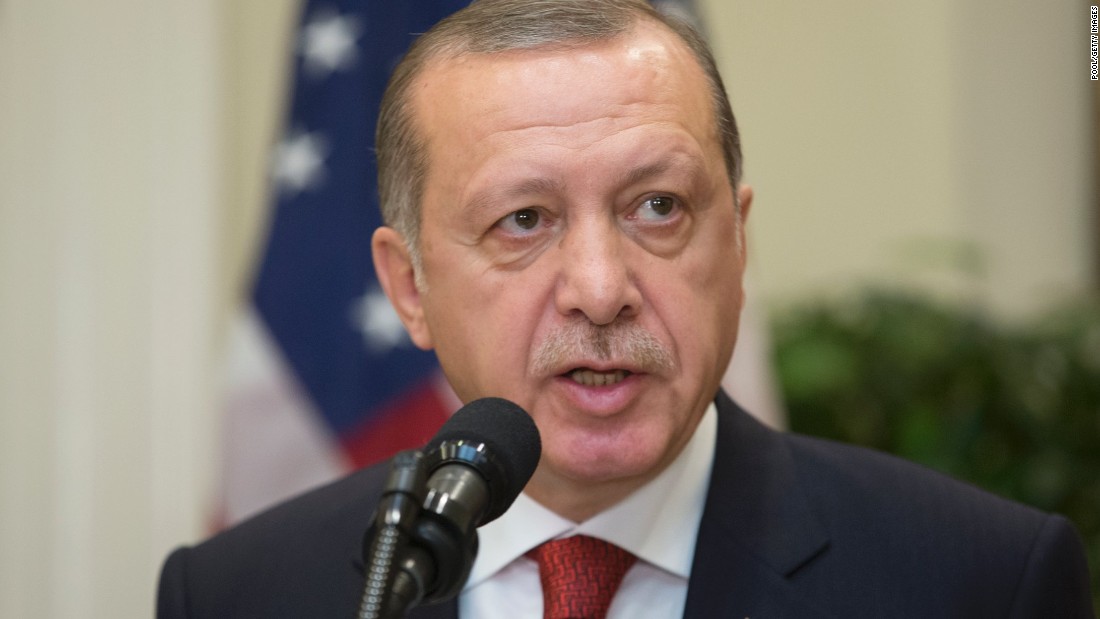 Turkish president urges political solution to US, North Korea standoff, which he says could trigger a 'different' threat
Turkey hopes that the rising U.S-North Korea tension will not lead to a nuclear clash, President Recep Tayyip Erdogan said Friday.
"We hope that the threats between U.S. and North Korea will not turn into a clash," Erdogan told reporters in Istanbul.
"This [tension] may not be limited to just the two of them," he said, warning that the situation could trigger a "different" threat.
"I hope that the issue can be resolved politically," he added.
The tension between Washington and Pyongyang has escalated recently.
On Tuesday, U.S. President Donald Trump threatened North Korea with "fire and fury" if Pyongyang's authoritarian regime threatened his country.
Since then, however, both North Korea and the U.S. have continued to warn of attacks on or near one another.
The North's state-run KCNA news agency cited officials Thursday claiming that America's regional military strategy and sanctions risked inviting "a shameful defeat and final doom".
While Seoul has insisted the door to inter-Korean dialogue remains open, Trump maintained Thursday that Pyongyang should be "very, very nervous" if it even thinks of attacking the U.S. or its allies, including South Korea./IBNA
Source: AA