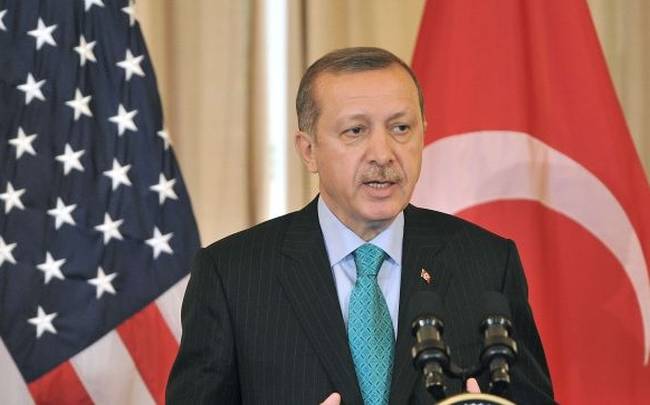 Ankara, March 29, 2016/Independent Balkan News Agency
By Manolis Kostidis
The US president refused a meeting with his Turkish counterpart but Ankara remains hopeful
In an "American series" is turned the visit of the president of Turkey Recep Tayyip Erdogan to the US, since the Turkish side speaks of the possibility of a meeting between the Turkish president and Barack Obama, while the US side is leaking information that the US president has rejected this scenario.
The Turkish president will travel to the USA Today, on the occasion of the Summit on Nuclear Security (NSS), which is to be held in the US from March 31 to April 1.
He will remain in the US from March 29 until April 3. On April 2, Erdogan will inaugurate a mosque in Maryland which will be the largest in the US and was funded by the Turkish government with USD 110 million. There Ankara wanted the presence of Obama, but so far the US president's shedule does not include this.
In the American press there are reports that Obama himself refused his participation at the inauguration. In the Summit however will take participate the leaders of 40 countries. Obama will have a bilateral meeting only with the president of China.
The Turkish side insists on the possibility of a Obama-Erdogan meeting. "In the context of such summits is no room for bilateral meetings. There will be a meeting which we asked and the meetings that have been asked of us. Now we are working to find ways to carry out a bilateral meeting with President Obama", said the spokesperson of the Turkish presidency Ibrahim Kalin.
However, so far in the official shedule of Erdogan is the meeting with the US Vice President Joe Biden and his participation at the dinner in the White House in the presence of Obama.
In the Turkish press and in the US there are reports that the hitherto negative attitude of Obama "might be due to the violation of human rights and freedom of the press in Turkey and the stance of Ankara against the Kurds of northern Syria who the US considers allies".
5714 dead in the battles in Southeastern Turkey
For 8th consecutive month rages the fighting In Southeastern Turkey between the Turkish Armed Forces and members of the PKK. Currently in the city Nusaybin has been imposed a curfew and there is heavy fighting in the streets. The Kurds complain that the armed forces are devastating entire neighborhoods.
Erdogan announced that from July 2015, when the fighting in Southeastern Turkey started, 5814 people have been killed in total! 355 members of the security forces were killed in the fighting. "5359 terrorists were also killed", said the Turkish president. The Kurds claim that among the victims are many civilians.