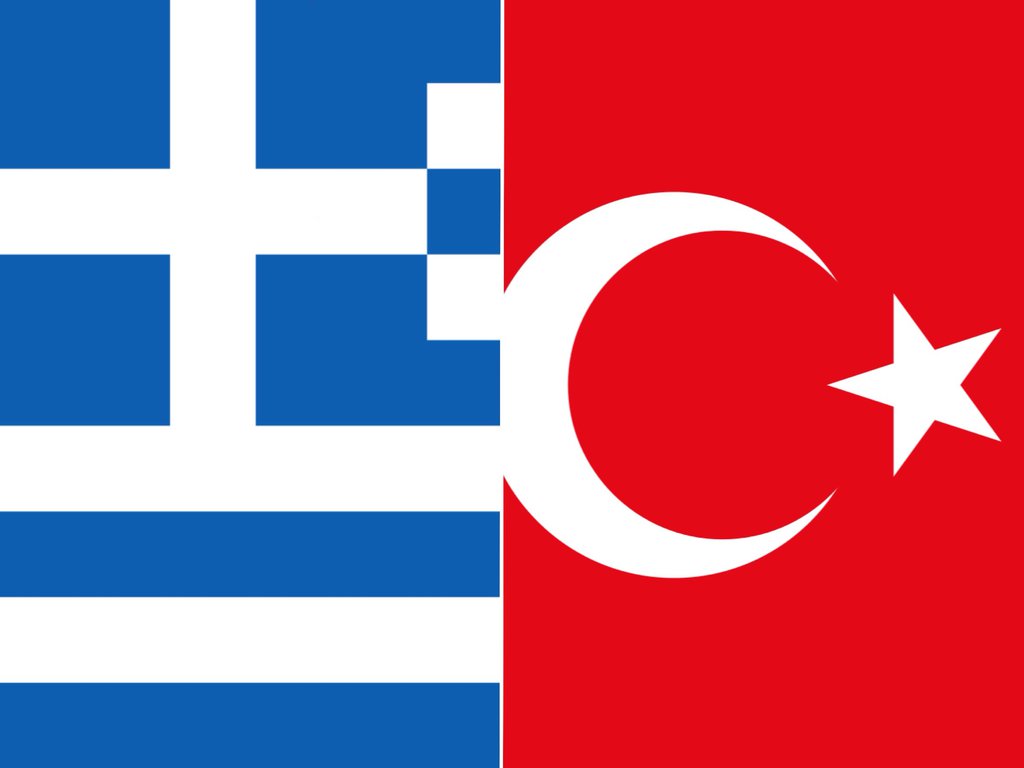 From the very first moment he took office in Turkey, in 2003, Recep Tayyip Erdogan has developed a special relationship with Greece and the Greek political scene and its representatives, regardless of parties and ideology.
In 2004 he made his first official visit to Greece as a Prime Minister, with the last official visit of a Turkish PM to have been recorded in 1988, while he was the first to visit the Muslim community of Thrace after 1952.
The years that followed, Recep Tayyip Erdogan developed excellent relations with all Greek premiers. His second official visit to Greece on 14 May 2010, signaled the opening of the Superior Council of Cooperation between the two countries in an effort to revitalize the Greek-Turkish approach through a mechanism to promote and structure cooperation between the two states in areas of low policy (like the High Level Cooperation Councils – HLCC).
But, despite all efforts to stimulate the Greek-Turkish approach through business partnerships, the level of trade in the two countries does not exceed 3 billion euros. In particular, between January and September 2017, Greece's oil product exports to Turkey went up to 600 million euros, while imports to around 900 million euros. Although absolute numbers are small, there has been an impressive statistical increase in exports of a total of around 40%, as the 80% increase in oil products also swept the 13% increase in exports of other commodities to impressive levels. Imports grew at 3%, while without (including) the oil products the growth was 9%.
However, according to the Turkish data, the bilateral trade volume in 2016 totaled 2.6 billion USD. In 2012, during the Second HLCC Meeting, 10 billion USD of trade volume was declared as a common goal and both sides are committed to exploring ways and means to reach this target. The stock of direct investments from Greece reached 6.1 billion USD by the end of 2016. Greek investors, apart from the financial sector, operate in information technology (IT), agricultural applications, packaging, plastics, pharmacy, cosmetics, fisheries, tourism and construction sectors. The stock of direct Turkish investments in Greece, including the investments via the other European countries, amounts to approximately 500 million USD. Turkish investors mostly focus on investing in marinas, ports and the overall tourism sector in Greece.
According to IBNA sources, the short-term preparation of the Turkish President's visit to Athens did not work in favour of organising a business forum; something that certain people who talked to IBNA have pointed out will happen at the next 5th HLCC in Thessaloniki, in February, hoping it will be successful, as large collaborative projects are opening up for Greek and Turkish companies that could realise them. It is very probable that Recep Tayyip Erdogan will be accompanied by a group of institutional businessmen during his visit to Athens.
This approach has alarmed the business world in northern Europe, as their interests in Turkey are very strong. Indicatively, Germany only, has more than 6,500 businesses operating in Turkey and more than 100,000 Turkish-German businesses are operating in Germany.
The possible cooperation between Greek and Turkish business groups for the implementation of the major projects planned in March 2016, and have been frozen so far, will strengthen the economy of both countries and upgrade them in the global market. Economic cooperation and the reinforcement on a financial level will by and large shape the bilateral relations between the two sides, in a more stable and secure environment, with an easing of tensions.
Both Tayyip Erdogan and Alexis Tsipras have understood that cooperation between their countries will have multiple benefits for both parties. The geographic location of Greece and Turkey is the great gift they can use in the long run, so as to develop ties towards a sincere relation of trust for the benefit of the citizens and the states.
Of course, all this remains to be proved in reality and not only (exist) as a  vision of the two leaders. The co-operation should be on equal terms and not be governed by the logic of patronising or being patronised, said a senior governmental official to IBNA…/IBNA