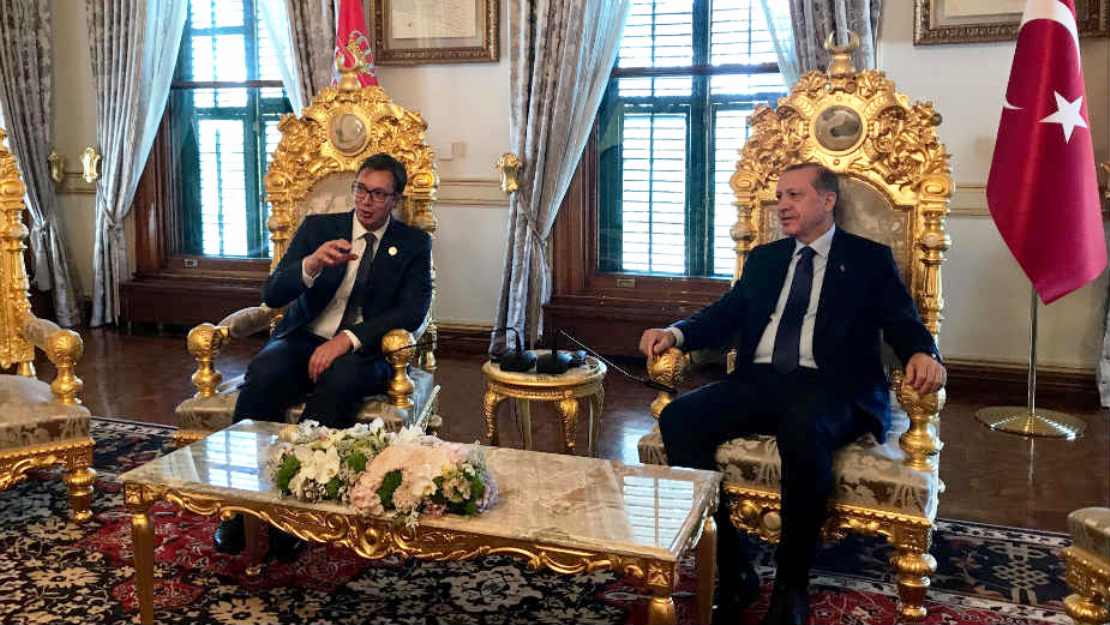 Turkish president Recep Tayyip Erdogan would bring at least 150 businessmen in Serbia, while the second pipeline of the Turkish Stream would be installed through Serbia and Western Balkans, Serbian head of state Aleksandar Vucic said after meeting his Turkish homologue at the margins of an energy conference in Istanbul. Vucic said that he has had very important meeting with Erdogan on Monday.
The relations with the Turkey are of the vital importance for Serbia taking into account that Turkey is the most important country "for the full regional stability and the peace", Vucic said.
Serbian president added that he "believes" that Erdogan would visit Serbia as soon as possible. "I asked him to stay for a couple a days, so that we could discuss all regional political issues", Vucic told journalists in Istanbul. "Erdogan told me that he would bring at least 150 businessmen, with two planes, and they should initiate business contacts", he went on.
"We do support Turkish strength, we do support ourselves and I think that we can establish good and sincere friendship between Serbs and Turks and the two countries", Vucic said.
As Vucic said, he has congratulated his Turkish counterpart for "extraordinary results in economy" and told him that he would be welcome in Serbia. The bilateral trade exchange increases and this dynamics would be even better, he promised.
President specified that he had talks with the representatives of the Turkish companies interested in Serbian textile industry and for the privatization of Serbian spas.
In Istanbul, Vucic has also met the president of Azerbaijan Ilham Aliev, and prime ministers of Albania and Bulgaria Edi Rama and Boyko Borisov. He said that the Turkish stream should be in operation in two years. "It depends on us how fast we could take that gas from Bulgarians", he went on.
"Without energy networking our economy cannot progress", Vucic concluded./IBNA