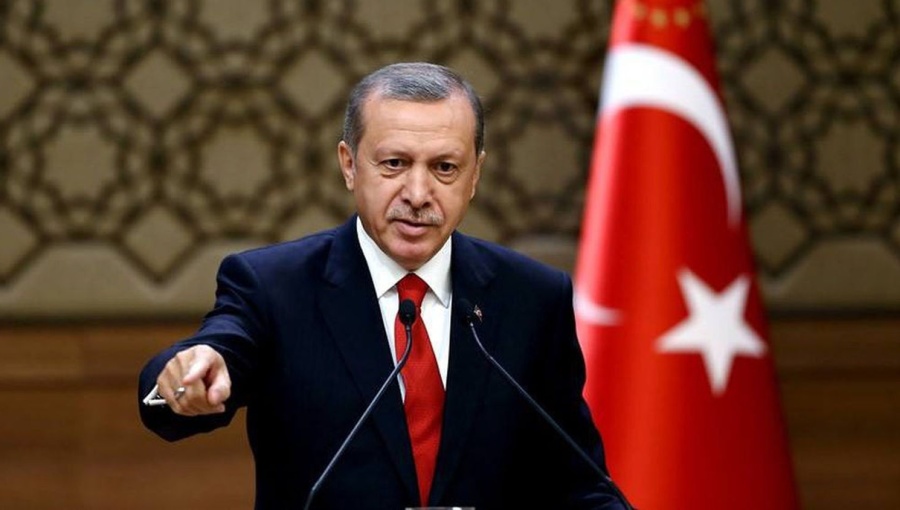 Turkish President Recep Tayip Erdogan uncovered a plan for the creation of a new monetary system other than that of the Euro and the dollar.
The Turkish president asked Turkish citizens to convert their dollars into Turkish lira and support the national currency, in a speech he made in the city of Kayseri on Saturday.
Erdogan also highlighted that contacts were made "with Russia, China, Iran to do business with a local currency. Tomorrow our Prime Minister will go to Moscow to discuss these issues. We already gave central banks a mandate. In these games we will play our own game", he stated.
The Turkish President supports that the devaluation of the Turkish lira against the dollar by 14% in the past two months may be a "game" being played by foreign powers to weaken Turkey.
It's worth noting that up to a few days ago the Turkish public sector signed all contracts for the construction of airports, roads and other public works in dollars, a fact that sharply raises manufacturing and operating costs due to the devaluation of the lira.
Short term debt of both the private and public sector in Turkey is estimated to be at about 180 billion dollars. The Turkish president is now asking everyone to sign contracts in Turkish lira without clarifying what will happen with previous contracts./IBNA