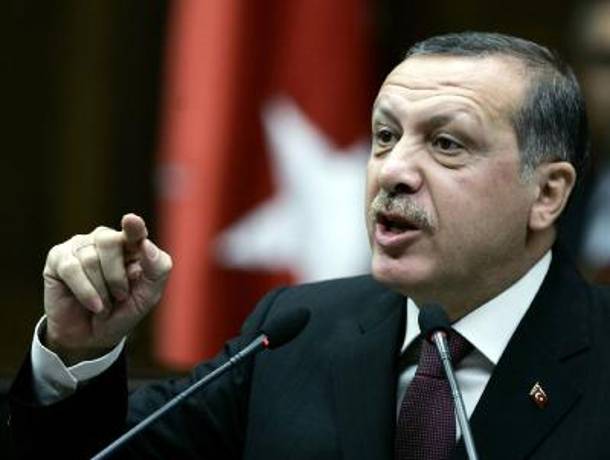 Ankara, February 10, 2016/Independent Balkan News Agency
By Manolis Kostidis
Turkish president Recep Tayyip Erdogan using harsh language denounces the UN for its inaction on the issue of the hosting of the Syrian refugees and argues that the international organization "mocks Turkey". This statement was preceded by the call of the UN to Turkey to open its borders to some 30,000 refugees who are fleeing the fighting in Aleppo and Turkey does not allow them to cross the border.
"You there in the UN, since it is so easy what's your use? We in Turkey have welcomed three million people from Iraq and Syria. How many are you hosting? You are bother with 300 or 500 people, but we have three million", Erdogan said in a speech at the presidential palace.
He argued that the UN has sent a help of just USD 450 mln while, according to him, "Turkey has spent USD 10 bn for the refugees". The Turkish president made a call to the UN saying: "Come, help us. UN officials come in, inspect, but continue to ask various programs from us. Stop it. Are you mocking us?", he said. In the same speech the Turkish President claimed that the Syrian Kurds are terrorists and denounced the United States for their cooperation with them.
Erdogan's denunciations are probably related with the demands of Ankara for more financial assistance from the EU, which has already agreed to send USD 3 bn for hosting refugees.
Turkey is hosting approximately 2.5 million refugees, while in 2015 800,000 more crossed the Aegean illegally, passed into Greece and from there reached European countries.