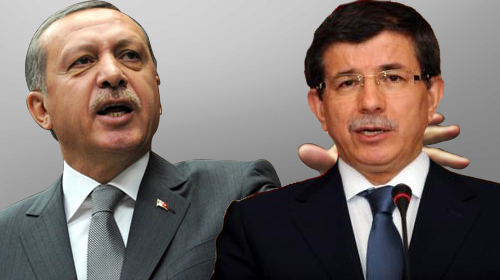 Ankara, March 23, 2015/ Independent Balkan News Agency
Deputy Prime Minister Arinc reacts
By Manolis Kostidis
The Kurdish problem seems to have a direct impact on the Davutoglu government's relations with Erdogan.
The president of the country Recep Tayyip Erdogan surprised everyone in Ankara and reacted strongly to the Turkish government's negotiations towards solving the Kurdish problem, as well as for the message of Ocalan, which sought to end the armed action of PKK!
"The Kurdish demand for teaching the Kurdish language is excessive. The course already exists as optional. It was a mistake for promising that. Also a mistake was the photographing of the Deputy Prime Minister Yalcin Akdogan together with representatives of the HDP – it appears as if you are equales", said the Turkish president.
Erdogan's statements were answered by the Deputy Prime Minister Bulent Arinc who responded to the statements of Erdogan and stressed that "the Turkish government is the one that governs the country. Everything is under the responsibility of the government and others have no right to speak".
The Turkish newspaper Hürriyet commented that "this statement is the first major response of the Davutoglu government to Erdogan and if he does not changed his attitude then there will be more on the matter".
The Turkish president's response was quick to come, saying: "I am elected by the people and will speak as I wish".
The mayor of Ankara Melih Gökçek, who is a friend and associate of Erdogan in his account on twitter accused Arinc as a "member of the parallel state of Gulen, which wants to overthrow Erdogan" and demanded the removal of Arinc from the position of deputy prime minister.
This was followed by an extraordinary meeting of the Prime Minister of Turkey Ahmet Davutoglu with Erdogan. There was no announced as to what the two men discussed.