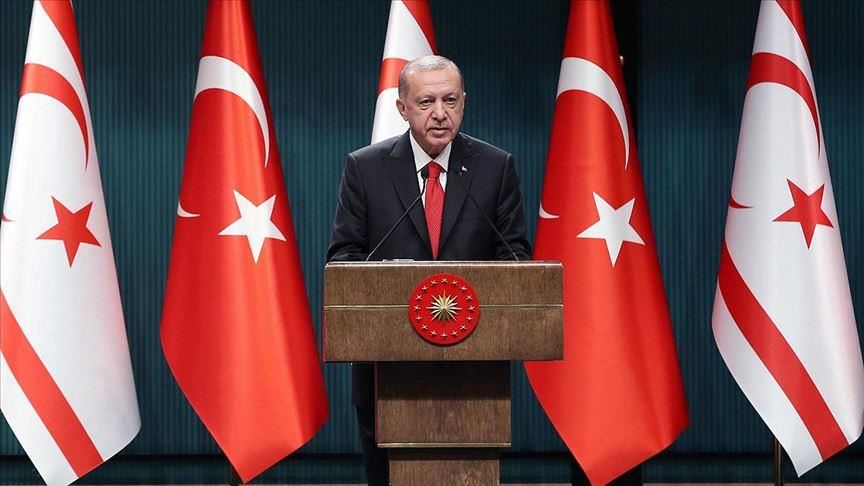 Turkey is supporting a just, permanent and viable solution to the Cyprus issue, Turkish President Recep Tayyip Erdogan said on Monday.
"The efforts of the Turkish side alone are not enough for a solution", the Turkish President stated at the journalists, following his meeting with Ersin Tatar, newly-elected Turkish-Cypriot leader.
"It is obvious that the Greek side is not intending to accept a solution based on equal cooperation with the Turkish Cypriot people", Erdogan said.
The reason for the current situation in the Eastern Mediterranean lies in the Greek-Cypriot duo "which has ignored Turkey's warnings since 2003, alongside its constructive proposals", he said.
Erdogan also said he would pay a visit to "Northern Cyprus" on November 15.
Last Friday, Tatar was sworn in as Turkish-Cypriot leader.
For his part, Tatar welcomed Turkey's proposal for a five-party conference on the Cyprus issue, describing it as "the last chance for an agreement". /ibna