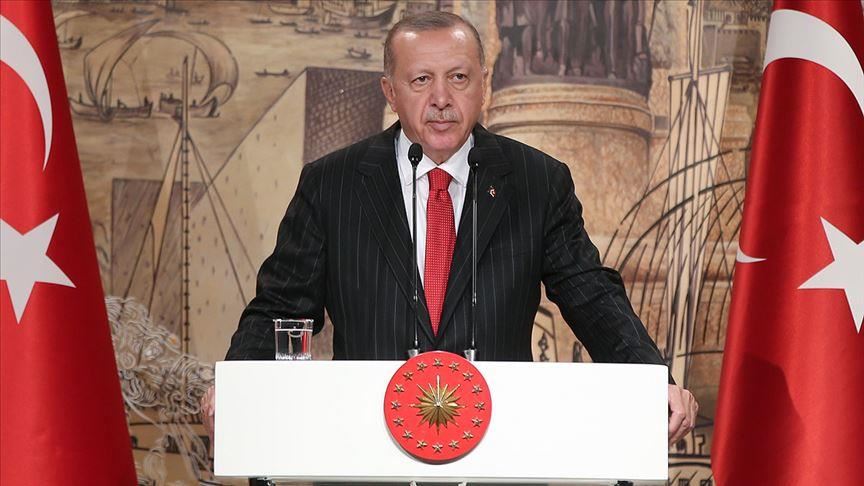 We are waging another war similar to the war of independence that we started a century ago, and culminated in the founding of our democracy", Turkish President Recep Tayyip Erdogan said in a televised message to citizens, kicking off the celebrations for the 96th anniversary of the founding of the Turkish Republic on October 29, 1923.
"I thank all our friends who share the happiness of this momentous turning point in our history. Congratulations on the 96th year of our democracy", he added.
Our nation faced another "historic battle" to protect its present and future, he stressed later on in his message.
"All the incidents we went through, from the terrorist attacks to the insidious coup attempt of July 15 [2016] are examples of this historic fight", the Turkish President continued, adding that counterterrorism operations in Syria are also part of that same war.
Since 2016, Turkey has conducted three military operations in northern Syria against YPG / PKK and Daesh terrorists; Operation Euphrates Shield (2016-17), Operation Olive Branch (2018) and on October 9, 2019 Operation Peace Spring.
Erdogan also pointed out that Turkey has faced indiscriminate attacks against its borders and its economy, but the country has the "power, the chance and the determination" to overcome all these problems.
Turkey and the Turkish delegations abroad will celebrate on Tuesday the 96th anniversary of the proclamation of the Republic of Turkey. On October 29, 1923, Mustafa Kemal Ataturk, the founder of the Turkish Republic, formally proclaimed the name of the Nation and the country's form of government as a Republic. Since then, Turkey has been celebrating Republic Day every year on October 29./ibna