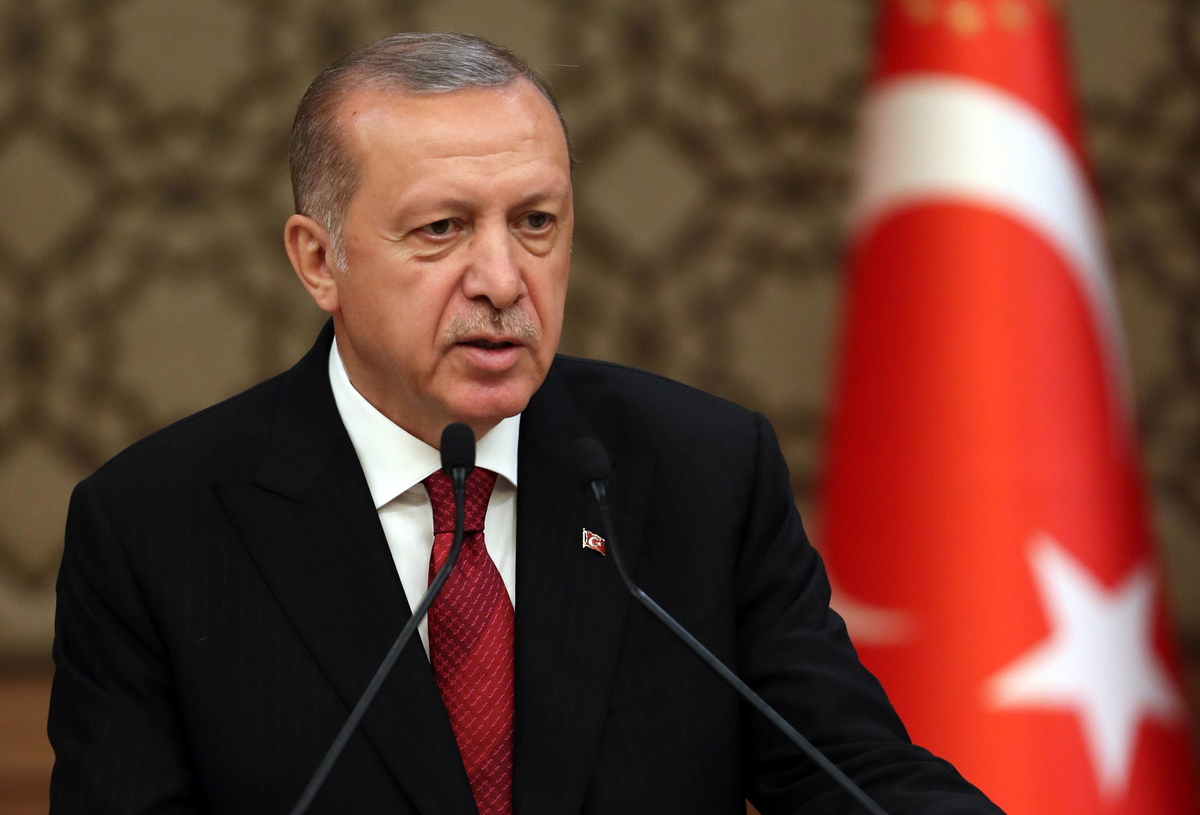 We will at this time continue our explorations in all the plots that have been licensed to us, the message of the president of Turkey
By Michalis Michael
Erdogan returns to the Eastern Mediterranean issue, confirming the fact that Turkey will not change its stance on energy matters. "Turkey does not have the luxury of watching the events of the Eastern Mediterranean from the stands", the Turkish President said while arguing that "you cannot be at the negotiating table without demonstrating presence on the battlefield".
The Turkish President also said that Turkey is a guarantor power and therefore has the right to be present in the eastern Mediterranean, adding that Greece, Britain and the EU have done the same, as he said.
Tayyip Erdogan said that they are not among those who "make vocal policy with the mouth of the Greek Cypriots, including on national issues". Returning to the statement of opposition leader Kemal Kilicdaroglu that "in the eastern Mediterranean America, Britain, France, Qatar, are present, only Turkey is not there", the Turkish President said he "has eyes but he does not see".
"Yavuz is there and he doesn't see it. He doesn't see Barbaros. Four ships, two drilling rigs and two exploration vessels. They are all there with our giant flags on them. And he doesn't see them", he said. The Turkish President also said that the West is threatening Turkey by telling it to withdraw its ships, but in response Turkey sends its frigates, its ships, its drones.
"We will at this time continue our exploration in all these plots assigned to us, because the whole of Cyprus has rights in the eastern Mediterranean. We also have rights, so does the south. But we, as Turkey, are a guarantor power and have the right to be there. In the same way Greece is a guarantor power, in the same way Britain, in the same way the EU. But no one has the right to tell us 'why are you there'. Here we are", Erdogan said./ibna