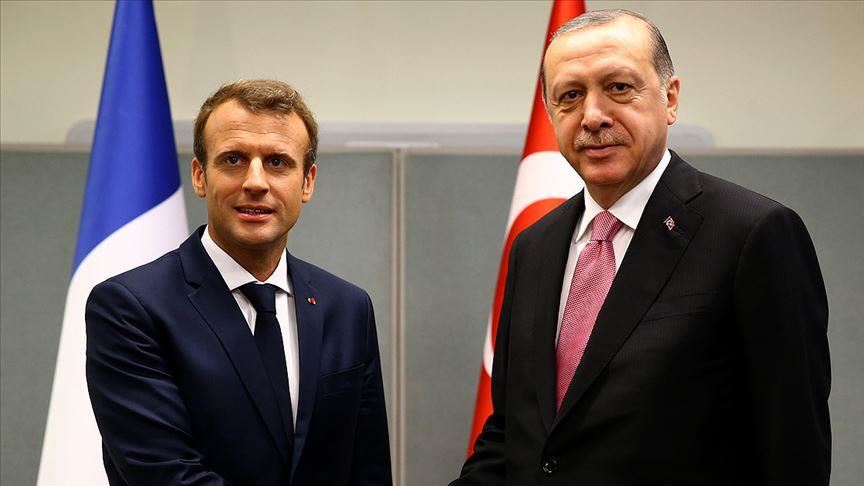 The Presidents of France and Turkey discussed bilateral relations and regional issues, according to a statement from the Turkish Directorate of Communications.
Turkish President Recep Tayyip Erdogan and his French counterpart Emmanuel Macron held a third teleconference on Tuesday. During the conversation, President Erdogan stated that he "met" again with French President Macron after a long break, adding that he greeted the French people in the person of Macron, according to the announcement.
Noting that he is closely following France's fight against the coronavirus, R.T. Erdogan expressed his condolences to the people of France who lost their lives in the pandemic, both on behalf of his country and his nation.
Turkey continues its vaccination efforts in a very intense way and they have begun to take controlled steps for normalcy, with R.T. Erdogan saying that 10 million people have been vaccinated so far.
The Turkish President reminded that this year marks the 100th anniversary of the Ankara Agreement. Dialogue between leaders has always played a major role in France-Turkey relations, R.T. Erdogan added.
Francis A' and Suleiman the Magnificent laid the foundations of this friendship through an exchange of letters, the Turkish President noted. He went on to say that this relationship has gone through many problems successfully and many believe that there are serious possibilities for cooperation between Turkey and France.
"As two strong NATO allies, we can make a significant contribution to security, stability and peace efforts across a wide geography from Europe to the Caucasus, the Middle East and Africa. There are measures we can take together to fight terrorist organizations that threaten our countries and the security of our citizens and property. In all these issues, we want Turkey and France to act in solidarity", Erdogan concluded./ibna