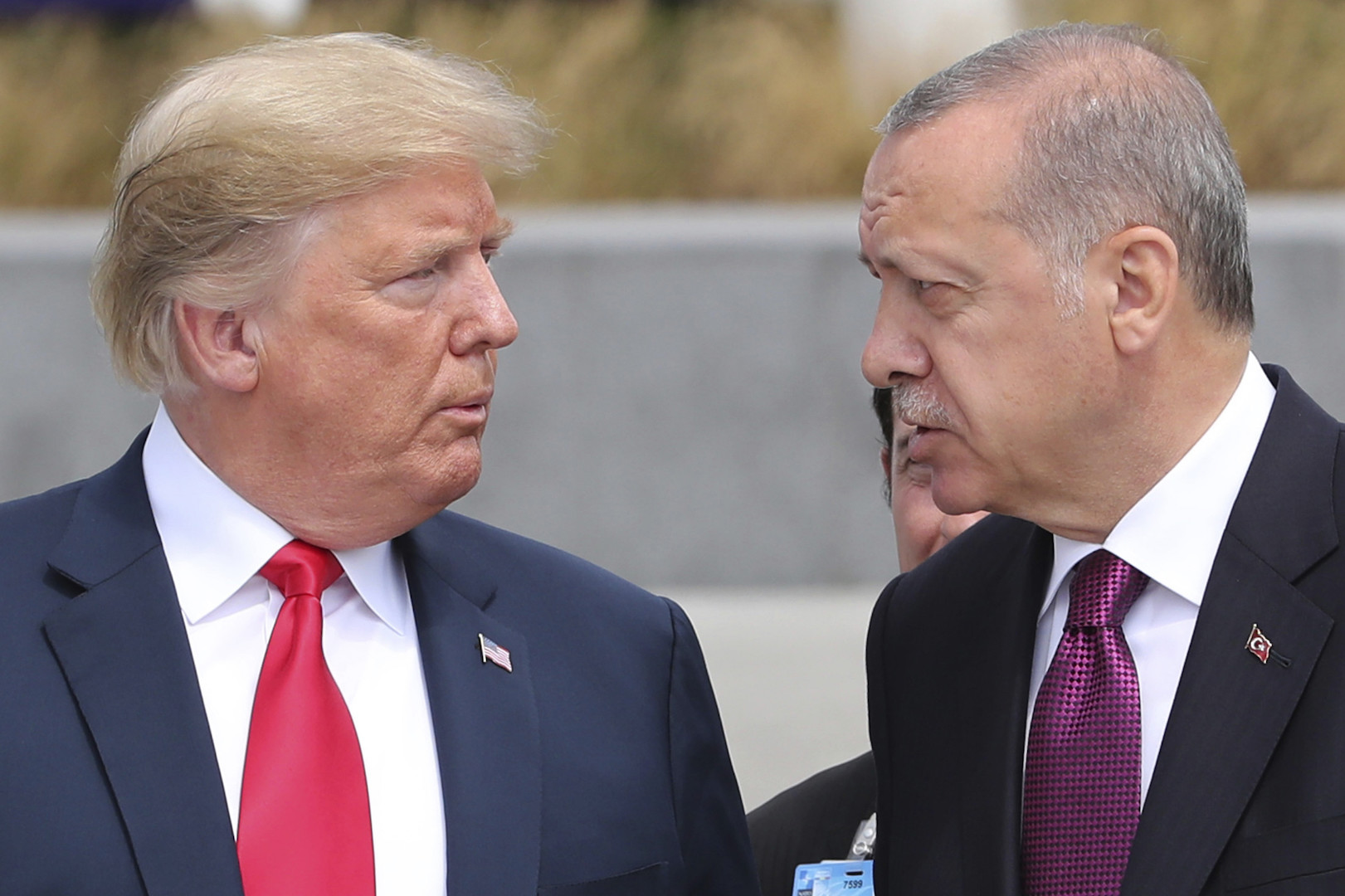 On Sunday, the sanctions game was played again. "After a testy phone call with Erdogan on Thursday, Trump tweeted his threat of sanctions", writes the Washington Post, with President Erdogan pushing back at his American counterpart's threat to impose sanctions on Turkey for its nearly two-year detention of the U.S. pastor, Andrew Brunson, "saying his government would stand firm and the United States risked losing a 'strong and sincere partner'." Let us not forget that the two countries, above all, are NATO allies.
Following a "testy phone call" says the website, with the Turkish head on Thursday, Trump tweeted his resentful threat of sanctions, reiterating he would impose "large sanctions" against Turkey over the imprisonment of pastor Brunson, who has been accused by Turkish authorities of supporting terrorist groups (PKK, FETO), although the other side of the Atlantic insists on his innocence.
The current Vice President of the United States, Mike Pence came to reinforce the tension between the U.S. and Turkey with a tweet of his, also on Sunday, that read:
"The United States of America is prepared to bring sanctions against Turkey until Pastor Andrew Brunson is free."
Focusing on the latest court decision by Turkish judges of the Izmir court that tried Brunson's case, Turkey's leader offered his response on Sunday, highlighting the fact that local judiciary had put Brunson under house arrest "with good intentions" due to the pastor's health problems.
"Just as America has its judiciary, Turkey does as well (…) Instead of respecting the decision of the judiciary, they (the U.S.) are making this a matter of sanctions against Turkey. You cannot make Turkey step back with sanctions", was Erdogan's answer…. / IBNA
Main Photo: Presidents Trump (L) and Erdogan (R) at the NATO headquarters in Brussels, earlier in July 2018