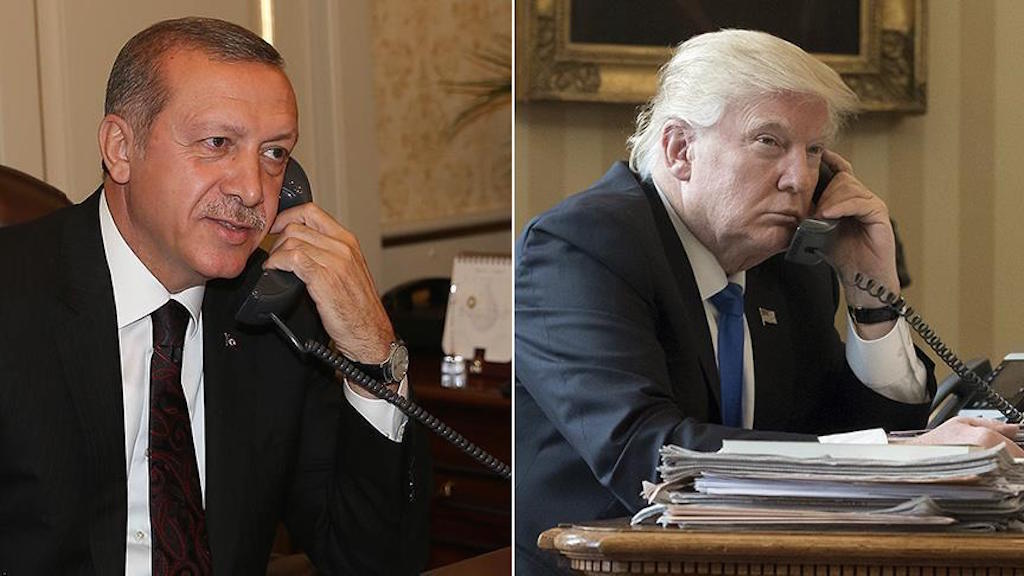 According to an unnamed source close to the Turkish presidency, told AFP news agency that President Recep Tayyip Erdogan of Turkey and his U.S. counterpart Donald Trump spoke of the crisis in Syria during a telephone conversation on Wednesday night.

The two heads of state held an "exchange of views on the latest developments in Syria".
The call comes in the evening of the day (Wednesday, April 11) when Donald Trump warned of an imminent Western response to the alleged chemical bombing in Syria, leading the tension with Russia to its peak since the beginning of this crisis.
For its part, Turkey, a key player in the Syrian 'story', urged Moscow and Washington on Wednesday to stop their "street fight" about possible strikes against Damascus.
"One says 'I have better missiles', the other says 'No, it's me with the one with the better missiles'; Heck, just 'send' them!(…) It's a street fight, they fight like bullies", the Turkish PM, lamented Binali Yildirim during a speech in Istanbul.
Turkey and the United States are NATO allies, but recently their relations have been strained. Among the reasons that has caused the split is Washington's support for Syrian Kurdish militias, that Ankara considers as terrorists.
Meanwhile, recent months have brought Turkey closer to Russia over Syria. However, the two of them do not follow the same policy Ankara supports the rebels in the fight against the Syrian president, while Moscow remains an unfailing supporter of Bashar al-Assad…. / IBNA
Translated from French and edited by Lida Filippakis