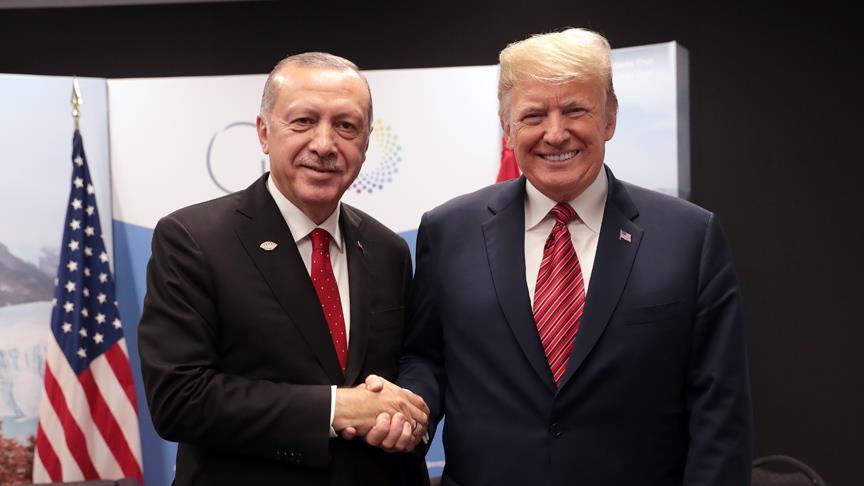 "If we do not move with the EU we might go to a referendum"
"We are not a state of warlords. In some EU countries there are our signs and the tombs of our ancestors as our territories once were 22 million square meters".
President of Turkey, Recep Tayyip Erdogan, spoke of a possible visit to the US, in his interview with the CNN Türk television network. The Turkish president referred to his telephone conversation with Donald Trump and reportedly said that "Trump has invited me to the US and I have invited him here in Turkey. However, after the election we have on March 31 I might travel to the US".
Erdogan said personal relations with the US president were good and stressed that "personal relations often determine policies, and this is the case both with Trump and Putin". What's interesting is that the Turkish president accused the Obama administration of not selling the Patriot anti-aircraft system to Turkey but said nothing negative about the Trump administration.
The Turkish president said that in a few weeks the new US Ambassador will arrive in Ankara, which he highlighted as an indication of the normalization of relations, as the US did not have an ambassador to Turkey lately.
On the issue of the security zone in Syria, Erdogan said he discussed the issue with Trump, revealing that talks are ongoing, but stressed that the security zone to be created there should be under Turkish control.
Erdogan once again threatened with a referendum on the European course of Turkey, in the event that Turkey's accession course falters. "If the people tell me to continue, we will continue, but if they say stop, we will stop", the Turkish president said.
"In Europe they have not understood that we are a state that we once controlled 22 million square kilometers and we grew smaller, but our way of thinking is the same. In some EU countries there are our traces, the tombs of our ancestors. They do not consider these things. We are not a state of warlords", Erdogan said./IBNA