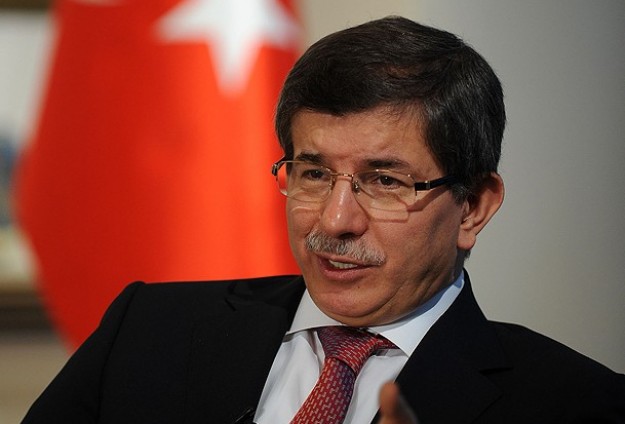 Scenarios name Davutoglu for Prime Minister
By Manolis Kostidis – Ankara
Prime Minister Recep Tayyip Erdogan will go on an original tour to Europe on the occasion of the upcoming presidential elections to be held next August in Turkey.
In these elections the Turkish voters will elect the president, for the first time. Up until now, the president was elected through a vote in Parliament. Along with the Turkish citizens who live in the country will vote those who have the Turkish citizenship, but live abroad.
According to estimates by Turkish officials, 4.5 million Turkish nationals currently live in Europe. About 1.5 million Turks in Germany have the right to vote, while their total number exceeds 2.2 million. The total number of Turks abroad who have the right to vote exceeds 2.6 million. In Turkey there are 50 million voters.
Erdogan is expected to start his campaign tour in EU countries in late May and will make a campaign rallies in Germany, Holland, France and Belgium to seek the vote of the Turks who live there. According to the newspaper Taraf, the Turks abroad constitute 5% of the total voters.
The Turks will be able to vote in the ballot boxes that will be set up in embassies, consulates and special rooms, which will be shaped accordingly, in various cities of the EU countries.
Davutoglu for Prime Minister?
In Turkey however, after the rejection of the scenario envisaged Abdullah Gul taking over as Prime Minister, now the favorites is considered the country's Foreign minister, Ahmet Davutoglu. Gul has stressed that "under the present circumstances I do not have any future plans for politics" and had shown that he is not interested in becoming Prime Minister if Erdogan is elected President.
The newspaper Radikal reports that after the statements of the Turkish President, the ruling Justice and Development Party (AKP) hotly debated Davutoglu's name as a candidate to assume the position of Prime Minister. "He may have been unsuccessful in the politics of Syria and Egypt, however, he has supported the Turkish Prime Minister in his battle with the order of Gulen, while he also fared well in electoral rallies. His candidacy has the support of almost all the Prime Minister's advisors, who are in favor of a renewal with fresh faces", the newspaper said.
Davutoglu to a question on the scenarios reported that "a few years ago I would not have even discussed such a scenario. The country at the moment has a Prime Minister; no one can know what will happen in three days or three months".
However, there is a second person, whose name is discussed as a possible replacement for Erdogan, that of the deputy Prime Minister responsible for the Economy, Ali Babacan.