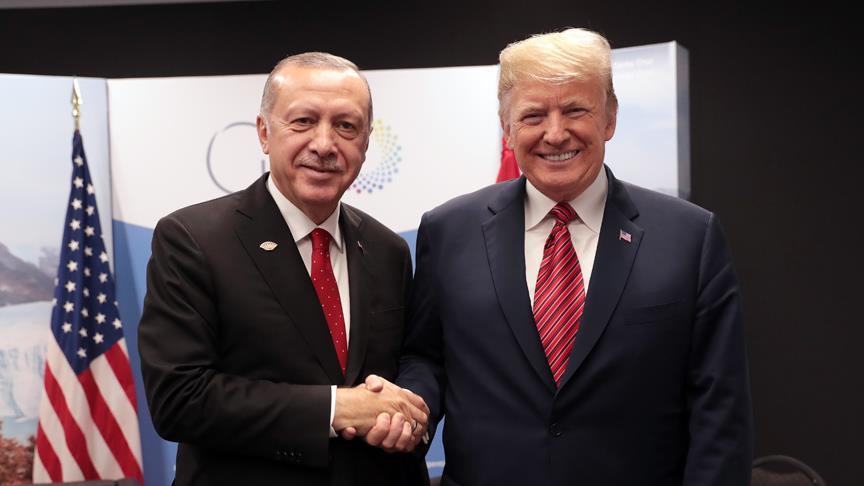 "We need to work more together on Syria, Libya and regional issues"
"Congress and the Press must understand the importance of our strategic relationship"
Recep Tayyip Erdogan sent a letter to Donald Trump asking for more economic and political cooperation, stating that Turkey is a strategic ally of the United States, while calling for more understanding from Congress and the press in the United States to understand the importance of cooperating with Ankara.
The Turkish President sent a letter on the occasion of the sending of medical supplies from Turkey to the United States by military aircraft, with the aim of cooperating against the new coronavirus. Erdogan said in a statement that Ankara's move shows the importance it attaches to the co-operation and alliance with the United States.
"Dear friend,
I believe that it is important that our partnership continues and that we work together after this epidemic to restore the world economy and make the necessary reforms and adjustments necessary for the world order.
In the same way, I believe that the pandemic that has strained our relationship will help us reach the USD 100 billion goal of Turkish-American trade. After all, developments in Syria, Libya and our region have once again shown how important the Turkey-US alliance and the continuation of this alliance is. I hope that in the next period, Congress and the press in the United States, under the influence of this solidarity we have shown during the pandemic, will better understand the importance of our strategic relationship and move towards tackling our common problems together»./ibna