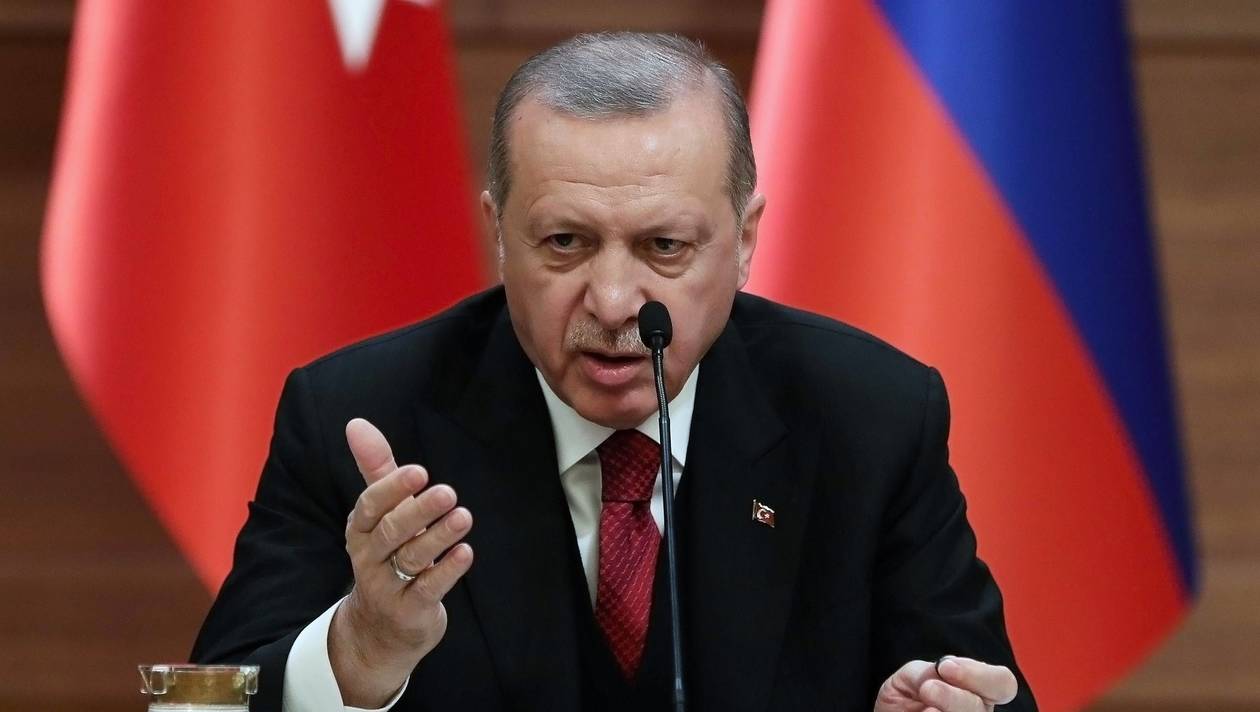 In an effort to object to foreign agencies that downgrade the country's sovereign debt rating, the Turkish President Recep Tayyip Erdogan gave Greece as an example, by saying it is a bankrupt country.
"Don't pay attention to them (the rating agencies). They upgraded a neighbour (of Turkey's ) that has gone bankrupt. They receive new debts and live with them. Please, do excuse me but we are talking about a country that cannot pay its civil servants. How is this possible? I am talking about Greece", Erdogan said.
Delivery of the first F-35 fighter jet
As regards the F-35 jets' deal that appeared to be facing problems due to the opposition of three American senators to the sale, everything looks better now and their production and delivery seem to be on the right track.
Hurriyet newspaper reads that the first F-35 fighter jet performed its maiden flight under the Turkish flag and is ready to be delivered to Turkey. Although the pilot was American, that was the last test before it reaches Turkey, which is expected to take place on June 21. Not long after it reaches Turkey, the new jet will be stationed at the 7th Main Jet Base Command located in eastern Turkey's Malatya province, replacing F-4 fighter jets.
According to Daily Sabah, "F-16 pilots currently serving in the Turkish Air Force will be able use the planes after the completion of a six-week training program."
Turkey has ordered 100 F-35 in total while "Several Turkish firms are involved in producing the fighter jets as part of Turkey's partner role in the joint program. Turkish firms participating in the F-35 project are expected to make a profit of $12 billion."…. / IBNA