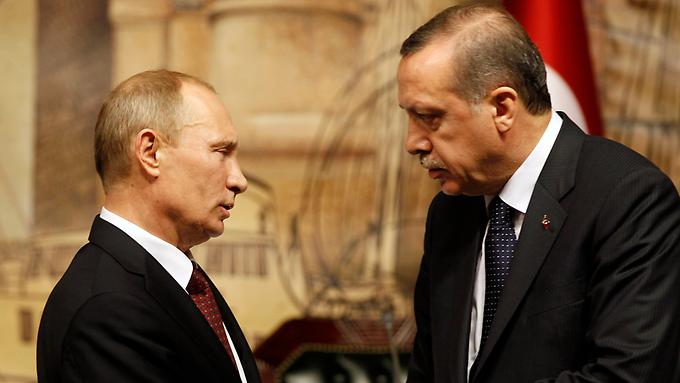 Turkey's President Recep Tayyip Erdogan on Friday voiced concern over recent developments in the Idlib war-torn province in northwestern Syria, saying it was an indication that the Syrian regime did not comply with ceasefire agreements initiated by Turkey and Russia.
"Idlib is clear evidence that the Assad regime does not comply with the ceasefire measures", Recep Tayyip Erdogan stressed, referring to the ceasefire that began early in January.
Erdogan said of the bomb attack that led to three Turkish soldiers getting killed that "we will make them pay for it in a very different and heavy way".
Erdogan recalled that he would be in Berlin on Sunday where he was planning to discuss the issue of Idlib in depth with Russian President Vladimir Putin, on the occasion of the Berlin peace process.
Addressing the situation in Libya, where Turkey supports the UN-recognized Government of National Accord (GNA) against the Libyan National Army commander Khalifa Haftar, Erdogan commented that Haftar was "not credible".
"They continued to bomb Tripoli yesterday", he said.
Erdogan added that the issue would be discussed in detail in Berlin, noting that "we will see what they will do one day or two" after the meeting.
The Turkish President also said he hoped they would keep their promise as Turkey would be monitoring the situation. /ibna