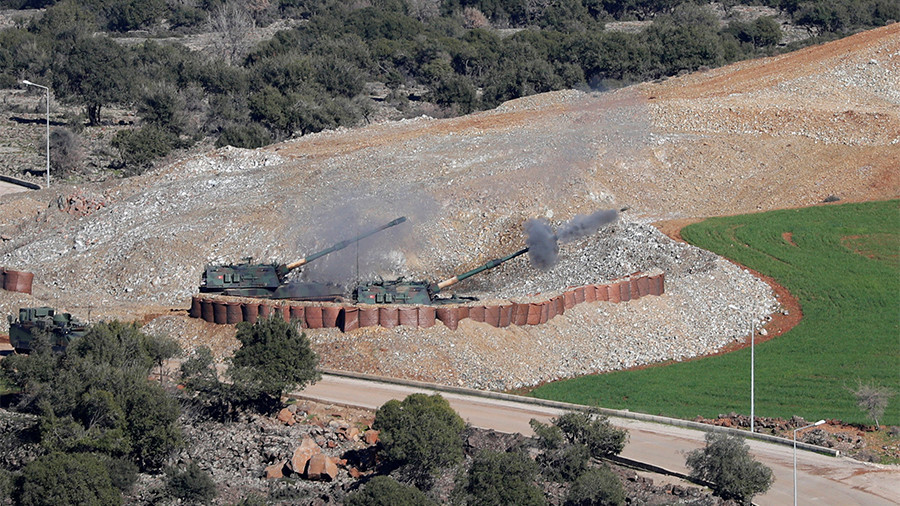 The U.S. are backing off – Russian plans prevail
Recep Tayyip Erdogan expressed Turkey's determination not to retreat, regarding its operation against the Kurdish militia (YPG) in Afrin of northern Syrian and admitted he has Russia's assent. France is reacting to Turkey's operation, as opposed to Great Britain, that seems to support Ankara. The Turkish armed forces, however, announced they are expanding their field of action to the west of Afrin in the region of Azaz.
U.S. Secretary of State Rex Tillerson tried to approach Ankara, accepting that "Turkey has legitimate security concerns", something that was also said by U.S. Defence Secretary Jim Mattis, and has the right to defend its territories against terrorists. However, he said that Turkey show restraint.
He added that the U.S. is discussing with Turkey and others the possibility of creating a security zone on the border of Syria to address Turkey's concerns about the Kurdish enclave there. The issue of Afrin will be dealt with, we will not step back in terms of Afrin.
"We spoke with our Russian friends, we have an agreement", Erdogan and attacked Washington: "The States tell us that the duration of the operation must be limited. How dare you tell us so? We will leave when the work will be over, we have no intention of staying."
Russia does not confirm that it has agreed with Turkey on the Afrin operation. However, a day before the invasion of Turkish troops, the head of Turkish Armed Forces, Hulusi Akar, as well as Turkish secret service commander, Hakan Fidan, had traveled to Moscow.
Russia, however, formally asked Turkey to show restraint. Ankara argues that YPG is a terrorist organisation with direct relations with the PKK. The purpose of the invasion is to create a 30km safety zone in northern Syria, Turkish Prime Minister, Binali Yildirim has said.
On the war front, the Turkish forces, with the help of artillery and the air force, they open "corridors" to the men of the Free Syrian Army (FSA).
On Monday, two more people were killed and twelve injured by a rocket shot from the wider region of Afrin against an FSA camp in Turkey.
According to an FSA commander, at least 25,000 rebels fight at the side of the Turkish army.   
According to the Syrian Human Rights Watch account, at least 18 civilians have lost their lives in the area of ​​Afrin, mainly from the raids of the Turkish Air Forces…/IBNA
Photo: Osman Orsal / Reuters