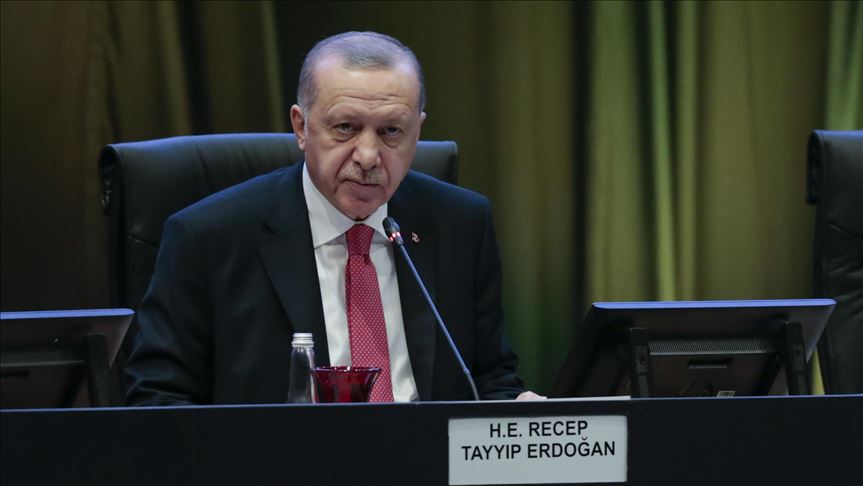 Turkish President Recep Tayyip Erdogan on Friday slammed the USA after it sent out warnings about imposing sanctions on companies involved in the "TurkStream" pipeline, claiming the US was "violating our rights".
"Now they are saying 'we will impose sanctions on TurkStream'", the Turkish President told reporters from Malaysia, where he is attending a Summit of Muslim leaders in Kuala Lumpur.
"This constitutes a complete violation of our rights", Erdogan stressed, promising that Turkey would respond with sanctions targeting the US.
The budget approved by the US Congress on Tuesday included sanctions on companies involved in the Nord Stream 2 pipeline as well as in the TurkStream pipeline, arguing that these plans would make Europe Russia-dependent for energy.
On Friday, Turkey condemned the use of "negative language directed at Turkey" found in the US budget.
"This is the latest decision on the agenda that the Congress members are after, who are determined to harm our bilateral relations by any means", Foreign Ministry spokesman Hami Aksoy said in a statement.
Referring to the Kuala Lumpur Summit, Tayyip Erdogan stated that he discussed developments in Libya and Syria, noting that Khalifa Haftar is not politically legitimized.
"There are some who are trying to provide him with legitimate authority", Erdogan added.
It is Al-Sarraj who is the legal leader, a legitimate representative", he added, referring to the head of the Tripoli-based Libyan government recognized by the UN.
Countries such as Egypt, the United Arab Emirates, France and Italy, as well as a Russian company are trying to oust Al-Sarraj, the Turkish President concluded. /ibna